From a better happy hour culture to Shake Shack

Oct. 11, 2016Updated: Oct. 11, 2016 4:05 a.m.
1of41
THINGS MISSING FROM S.F.'S FOOD SCENE
Pizza that tastes like what you get on the East Coast and in Chicago.
Readers said "better pizza" was the No. 1 thing missing from the S.F. food scene. Some wanted better deep dish with thinner crust, while others asked for more slice options. And again and again they wrote, "like what you get on the East Coast." Pictured: a Margherita from Tony's Pizza Napoletana in North Beach, which many consider to be the best spot for pizza in S.F.
 Show MoreShow Less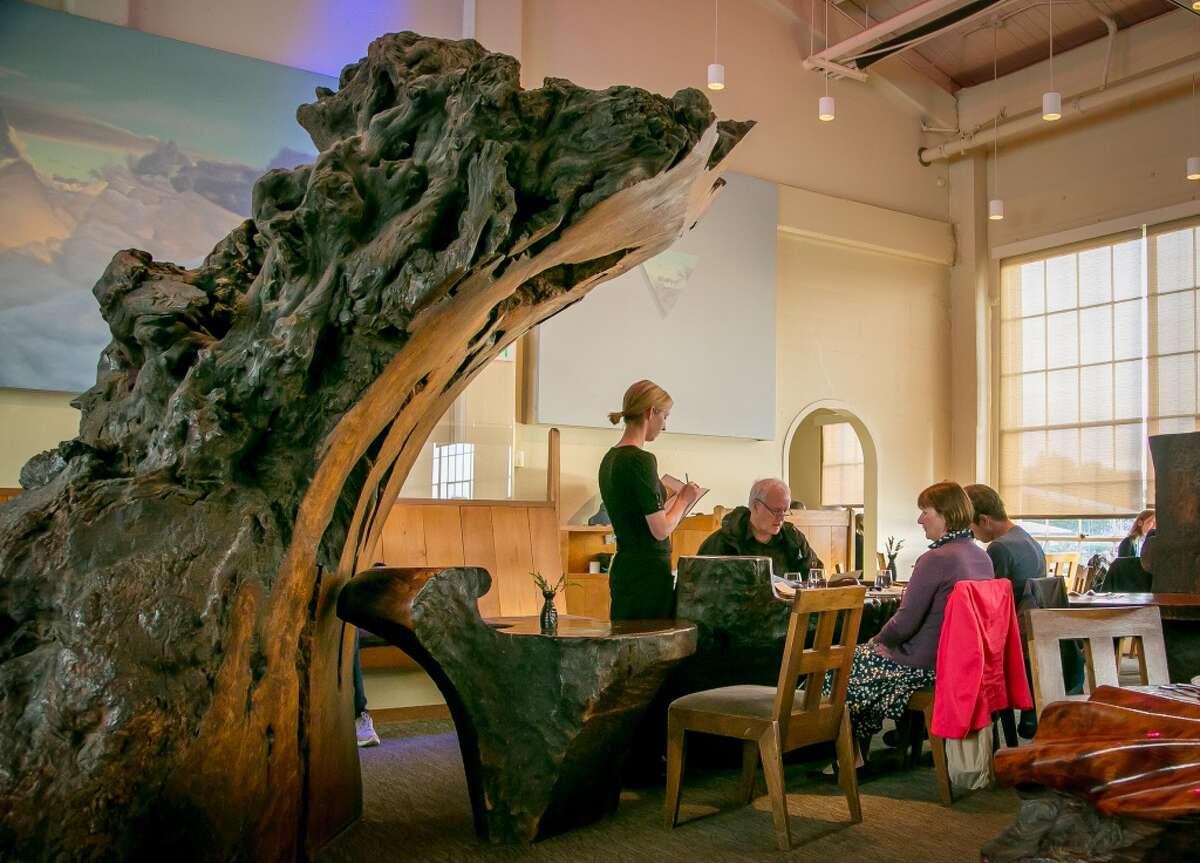 2of41More vegetarian restaurants.
Any vegetarian would agree that more options with inventive food are needed. Greens is S.F.'s best known option. S.F. Chronicle restaurant reviewer Michael Bauer removed the long-time establishment from the Top 100 Restaurants list in 2016 because, while he recognized it was a pioneer when it opened in 1979, he found the food had lost its edge.
John Storey/Special to the ChronicleShow MoreShow Less3of41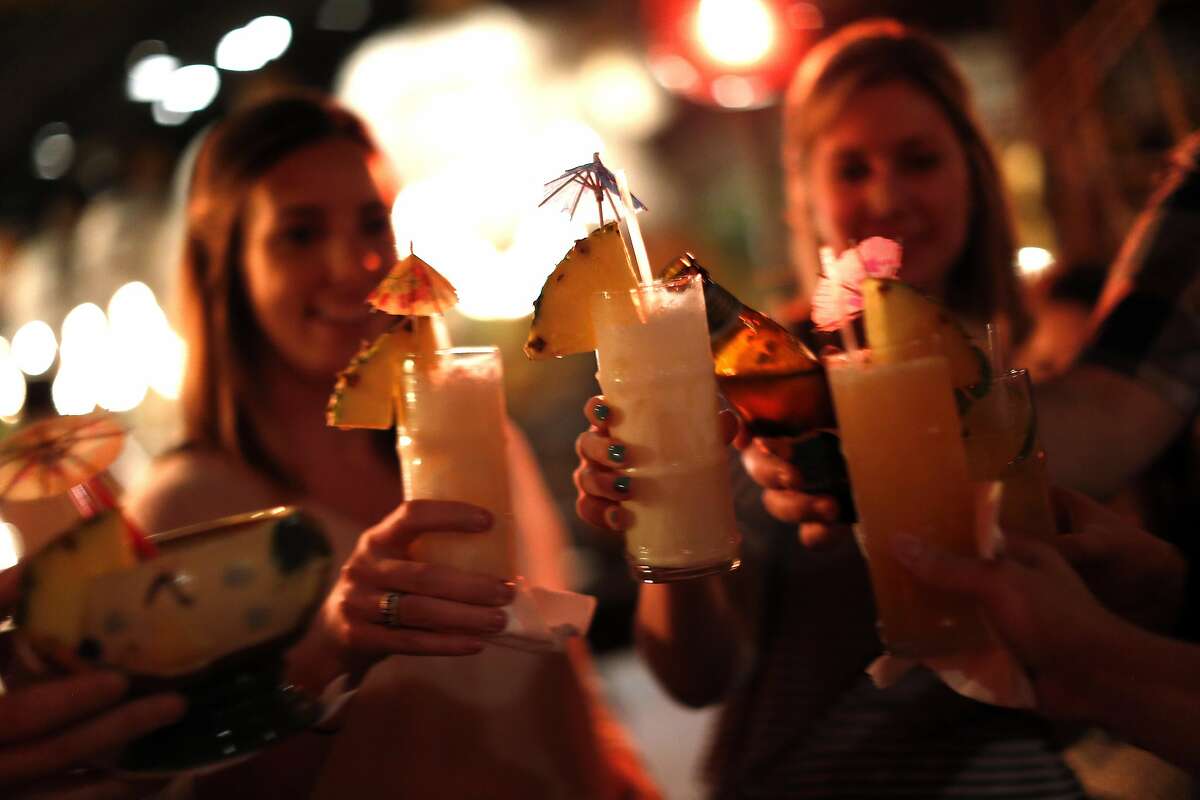 4of41Buy PhotoBetter happy hour culture.
Better deals and more creative menus that are offered for a longer stretch of time. Sorry 4  p.m. to 6 p.m. just doesn't cut it. Tip: The Tonga Room's happy hour (pictured), Wed. to Fri., 5 p.m. to 7 p.m., is an SFGATE favorite.
Scott Strazzante/The ChronicleShow MoreShow Less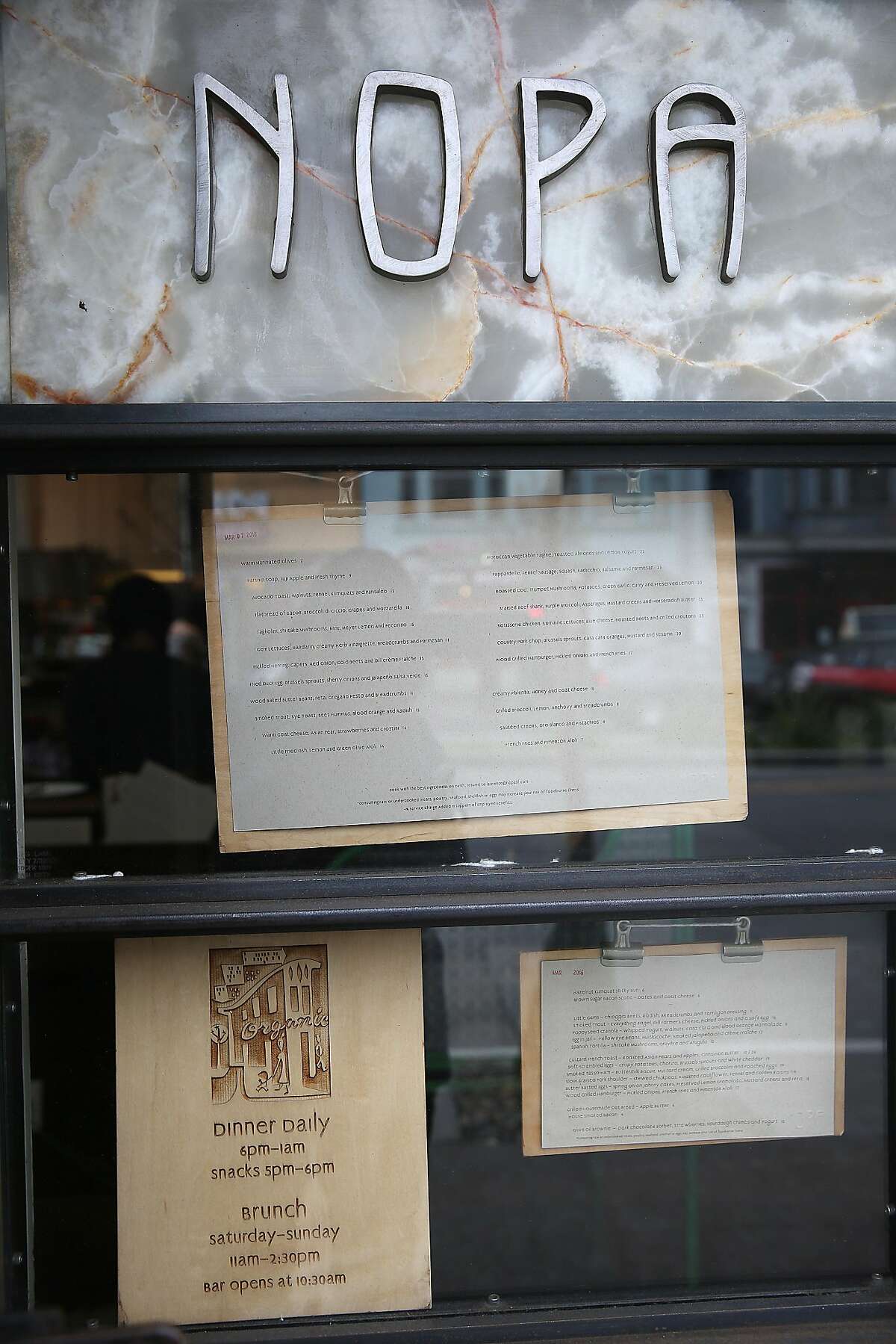 5of41More quality restaurants that serve food until 1 a.m.
We could use at least three NOPAs, because even at midnight it can be hard to score a table at this Divisadero favorite where the wood-grilled hamburger served with picked onions and fries might be the best tasting food at the end of a big night.
Liz Hafalia/The ChronicleShow MoreShow Less6of41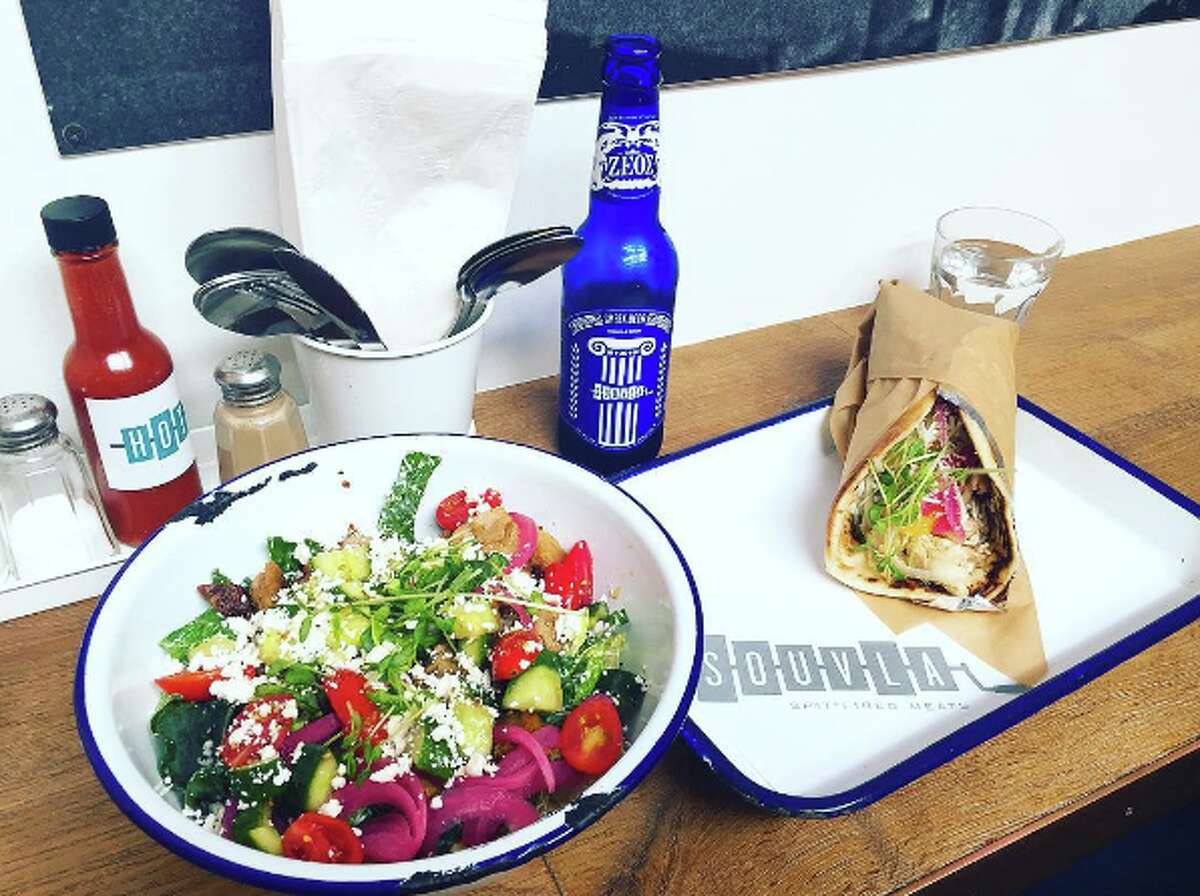 7of41More Greek food.Souvla
, with locations in Hayes Valley and NoPa, has quickly become a hot spot for affordable Greek, and higher-priced Kokkari is a long-time favorite for special occasions. But this isn't enough. S.F. locals polled on what's missing in the food scene, said again and again, "More Greek."
@dreamerella/InstagramShow MoreShow Less
8of41More good Ethiopian.
The most highly rated Ethiopian restaurant in S.F. on Yelp is Tadu, and if you haven't been, you should go and try the vegetarian plate. But this place is tiny and best for take-out; the city could certainly use a restaurant with food this good but better atmosphere and more seating.
John Storey/Special to the ChronicleShow MoreShow Less9of41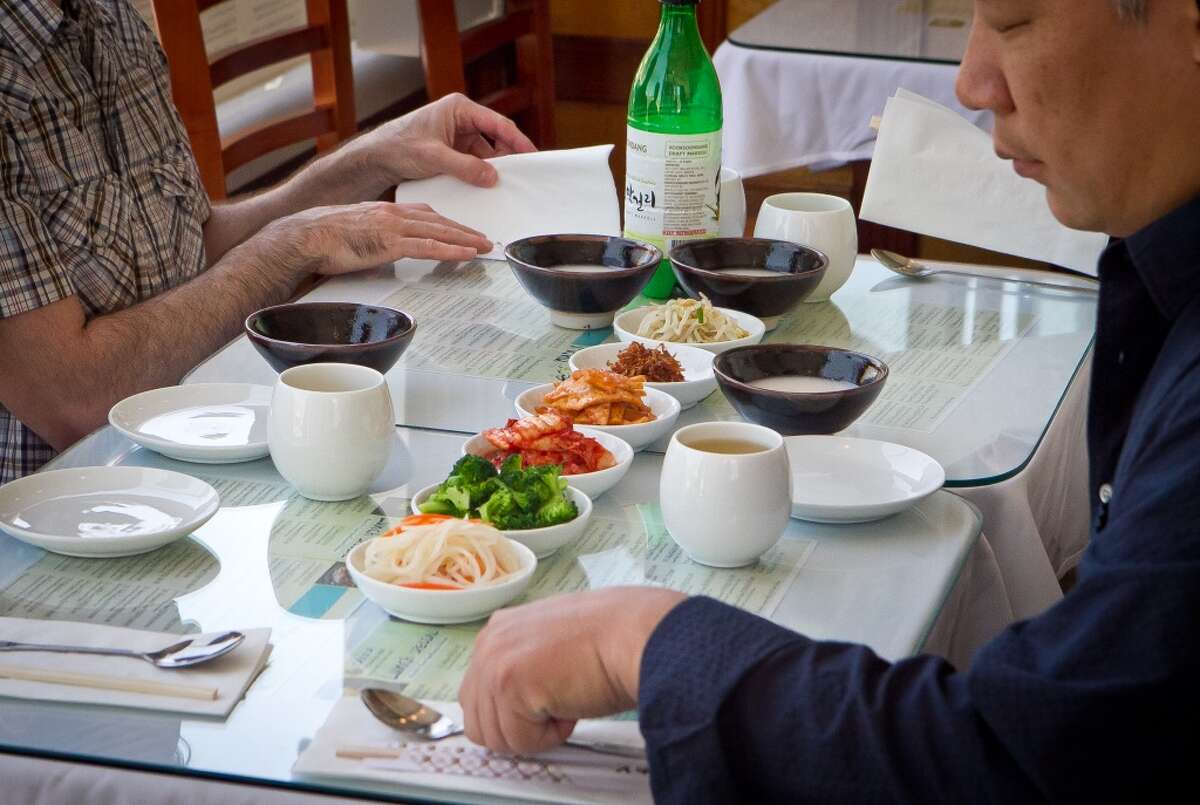 10of41Better Korean.
What many would consider the city's best option for Korean, Manna at 845 Irving St., has only about 20 seats and the wait can be an hour or more. Yep, we desperately need more Korean.
John StoreyShow MoreShow Less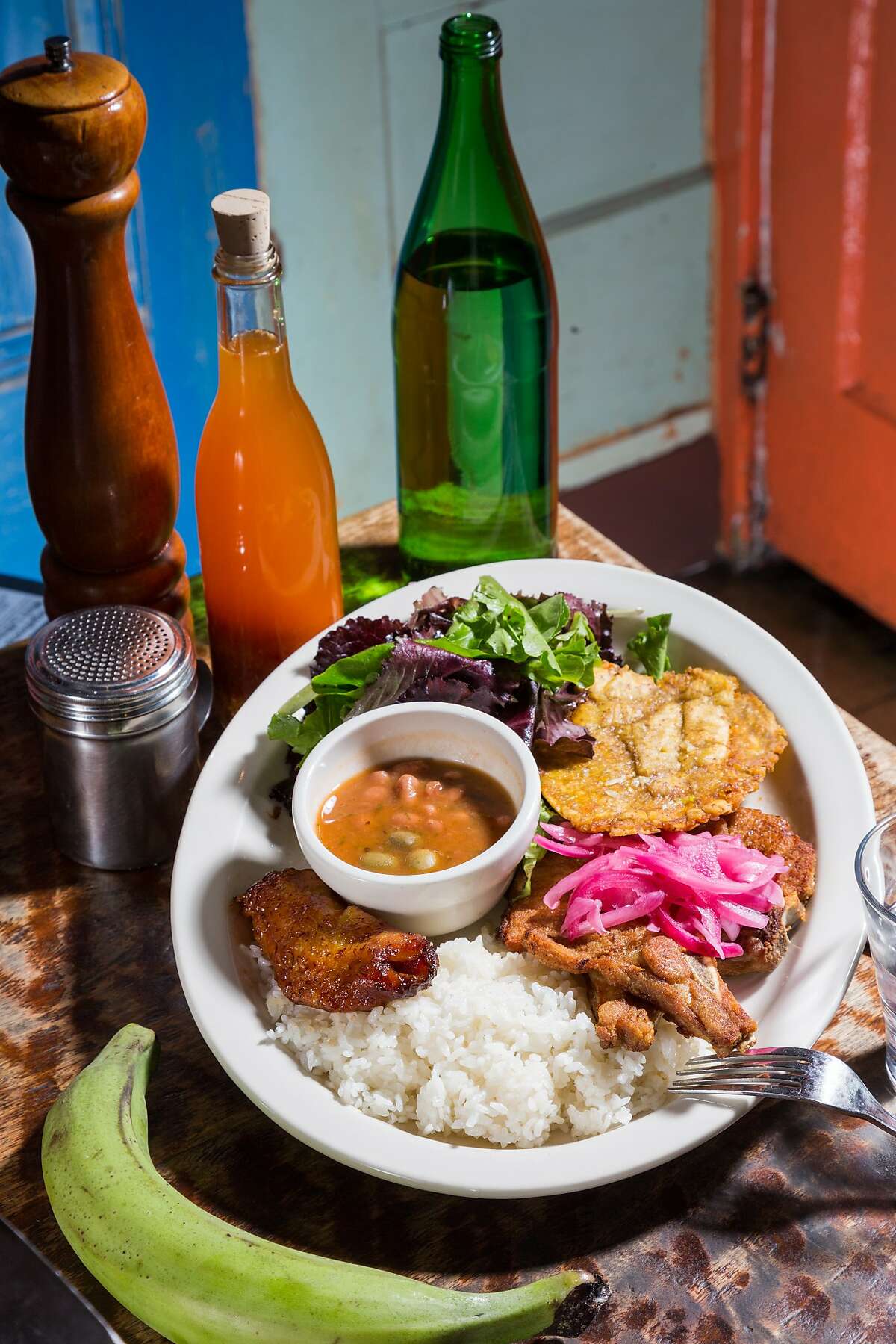 11of41Puerto Rican food.
If Marin's hugely popular Sol Food could open an S.F. outpost that would fulfill the need. Pictured: A plate of fried pork, plantains, tostones, rice and beans, and salad at Sol Food in San Rafael.
Jason Henry/Jason Henry for MediumShow MoreShow Less12of41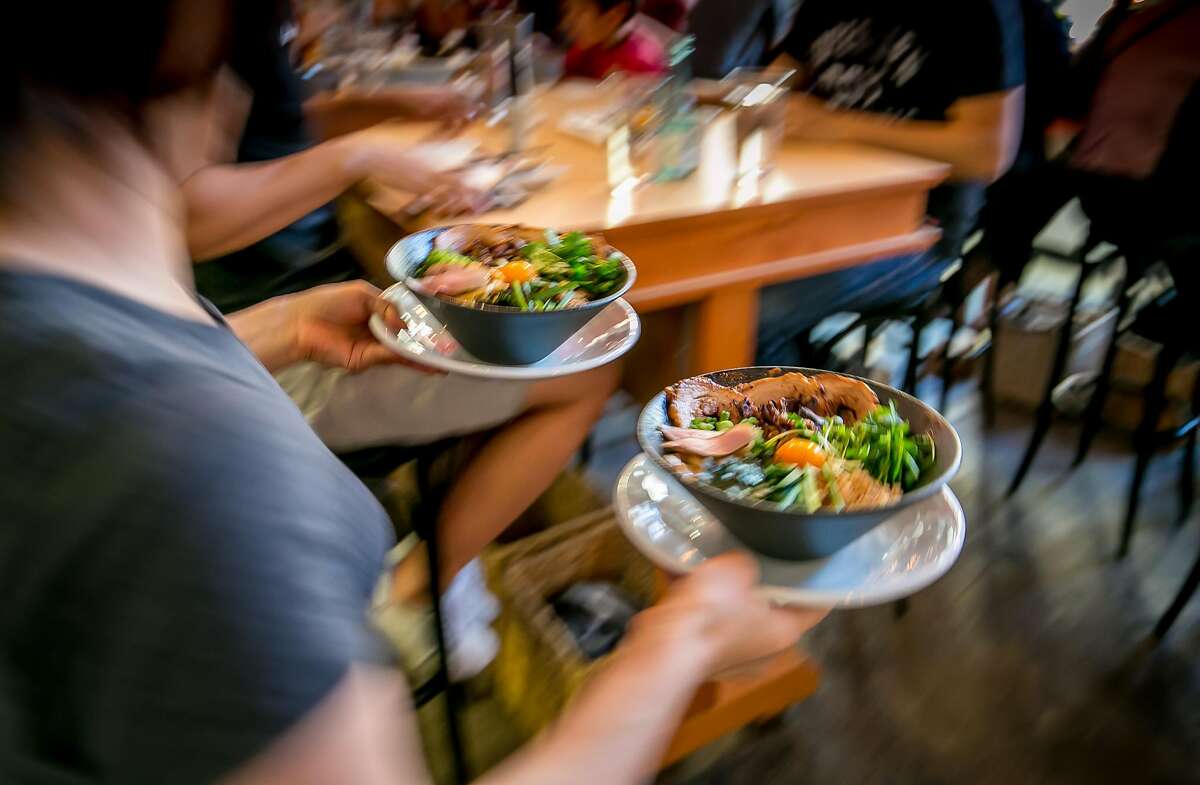 13of41Authentic Japanese ramen.
We're so very close, thanks to Mensho on Geary and Nojo Tavern in Hayes Valley, both ramen bars hailing from Tokyo and opened in 2016. But those familiar with the soups served in Japan are saying "close but no cigar."
John Storey/Special to the ChronicleShow MoreShow Less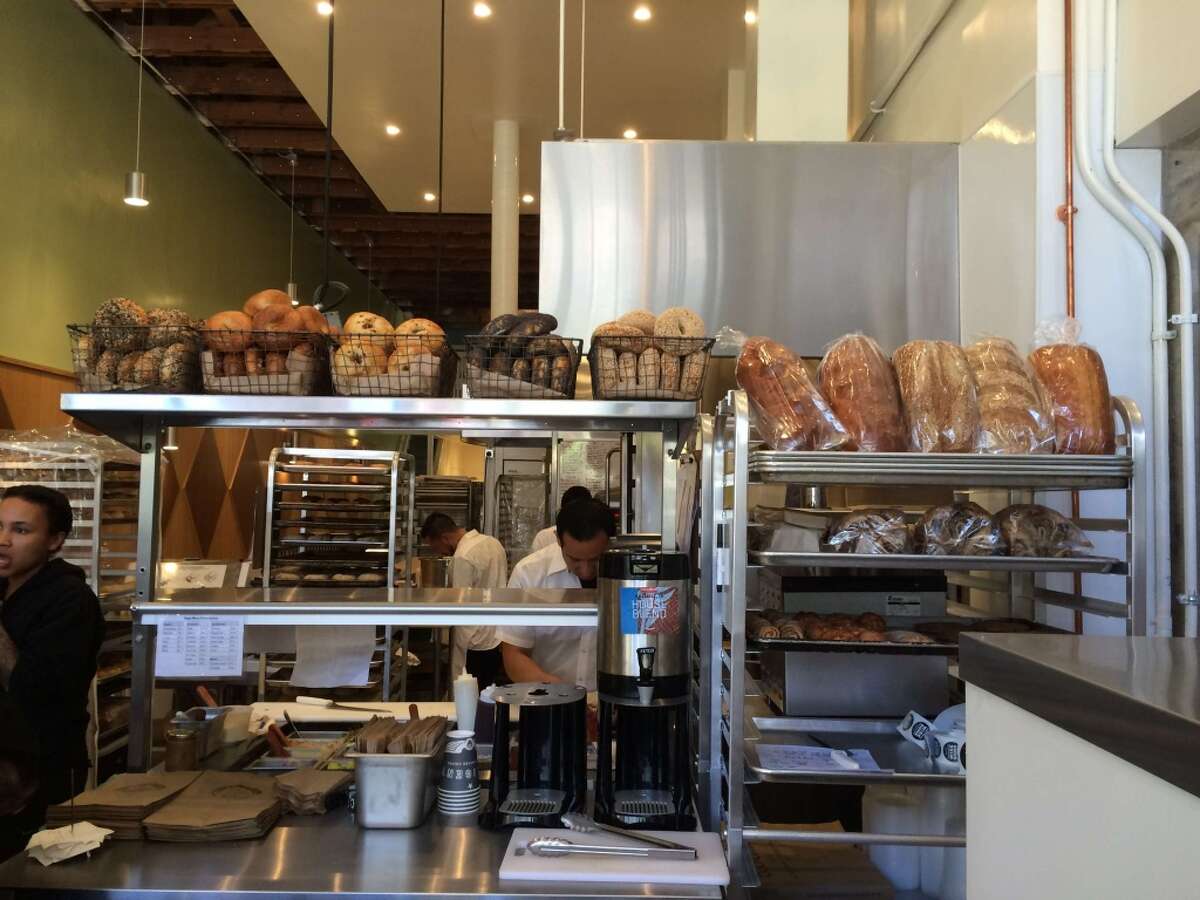 14of41NYC-style bagels.
Even if you believe that Wise Sons (pictured) filled the need for a real NYC-style bagel, you probably agree that more options are needed. Blame it on the water, which supposedly holds back our quality.
 Show MoreShow Less15of41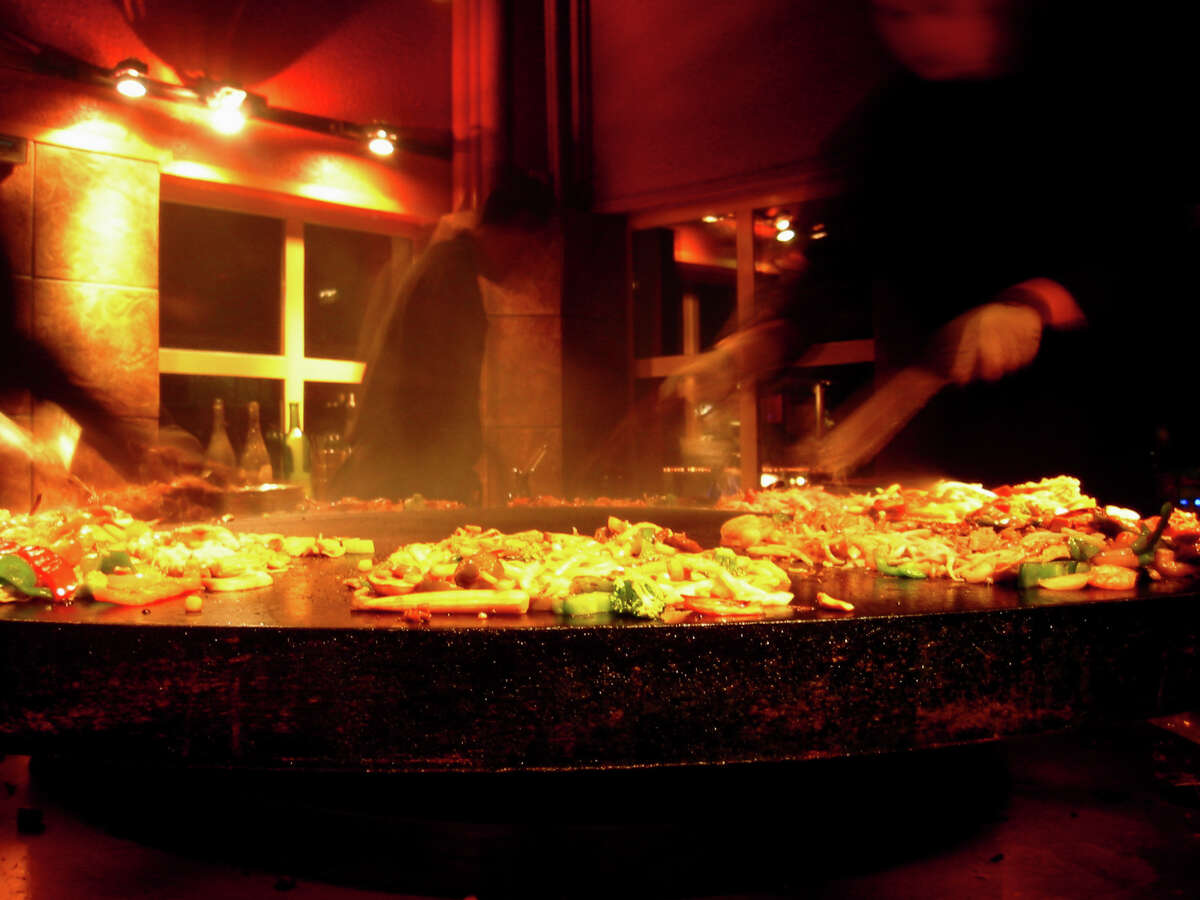 16of41Mongolian barbecue.
It's healthy, great for families and usually inexpensive. Sacramento has a Mongolian restaurant, why doesn't S.F.?
Matt Fordham/Getty ImagesShow MoreShow Less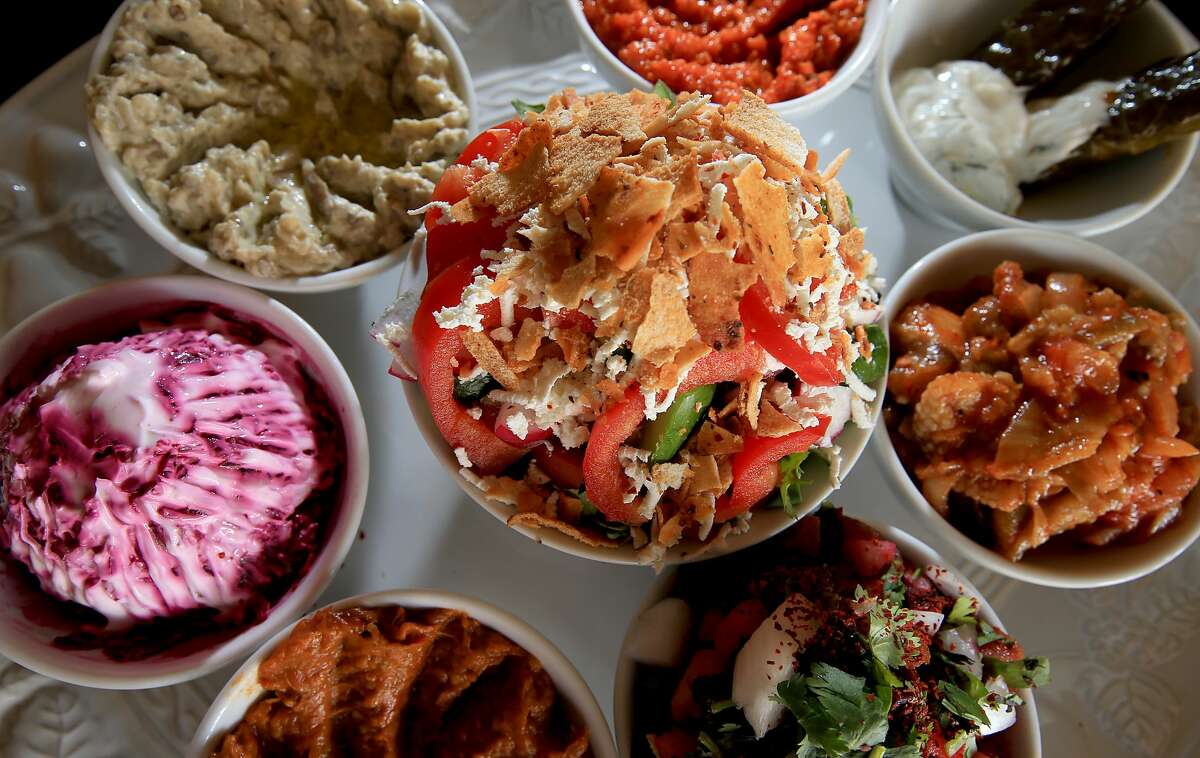 17of41An Armenian restaurant.
This city needs at least one serving up fresh salads, stuffed grape leaves, Armenian eggplant dip, mutahbul, ajika and fattoush salad. In fact, we couldn't find a single Armenian restaurant in all of the Bay Area. Pictured: The popular Adana Restaurant in Glendale.
Luis Sinco/LA Times via Getty ImagesShow MoreShow Less18of41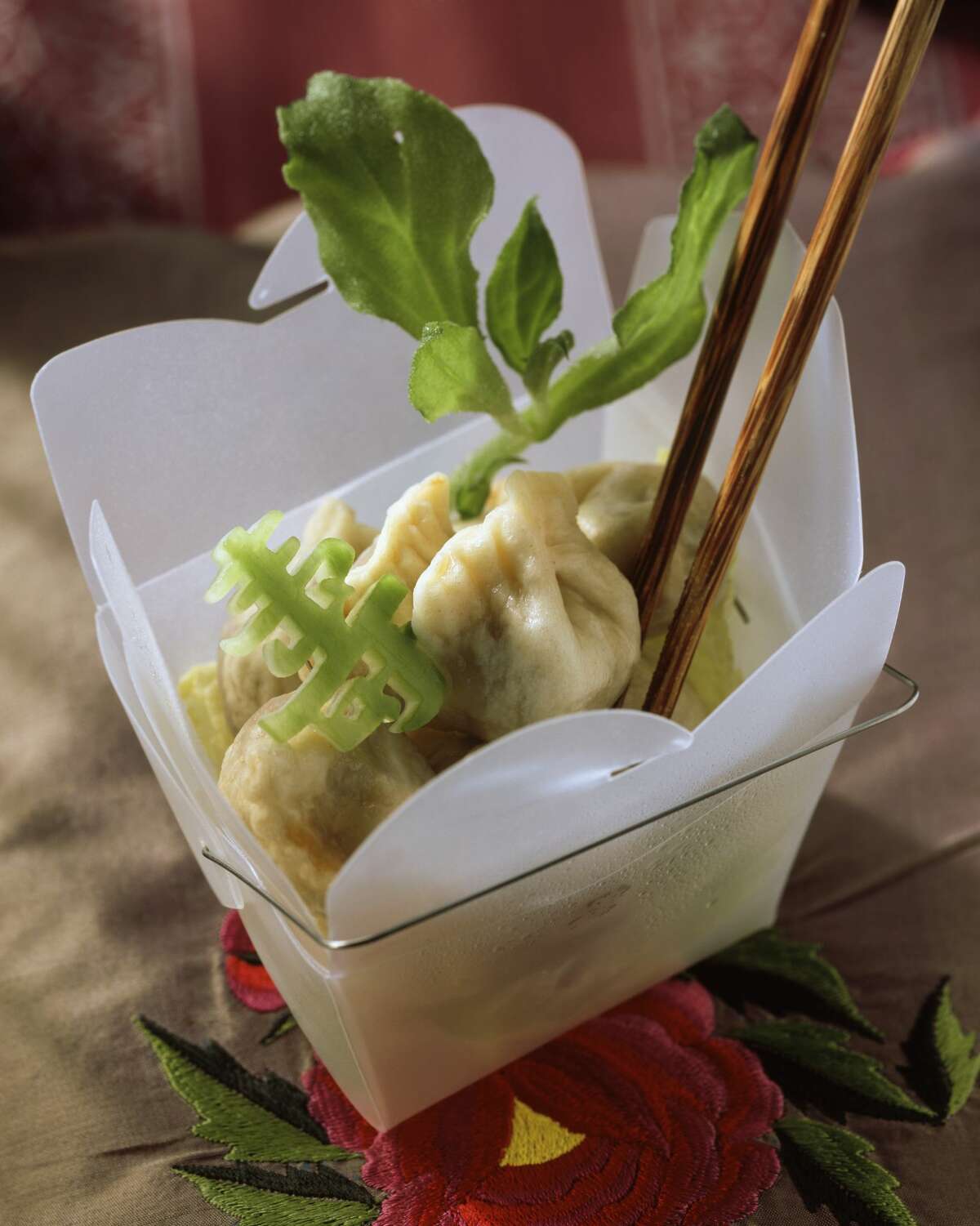 19of41More delivery options.
If you've ever lived in NYC, you know just how weak the options are here in S.F. Just look at all the startups ordering to pick up some takeout for you. But who needs the middle man?
StockFood/Getty Images/StockFoodShow MoreShow Less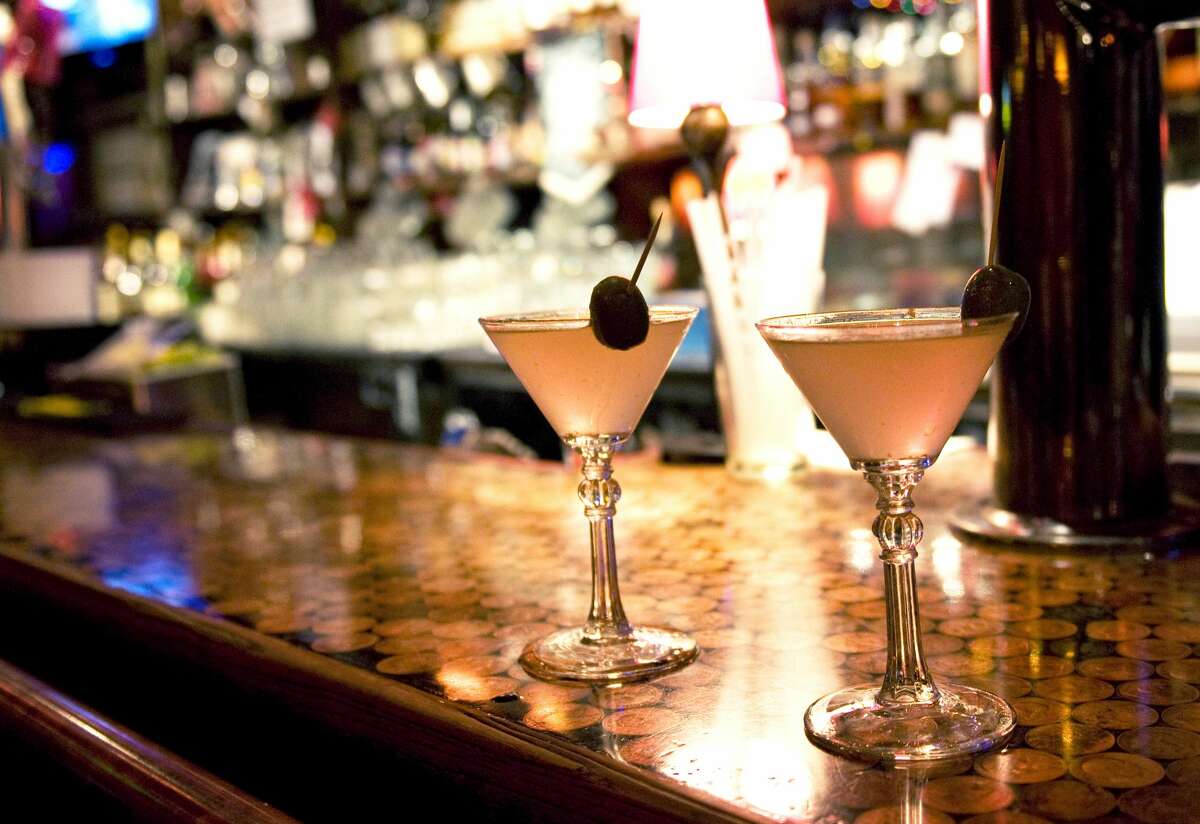 20of41Nice cocktails that cost less than $12.
And aren't only being served during Happy Hour.
Sabrina Dalbesio/Getty Images/Lonely Planet ImagesShow MoreShow Less21of41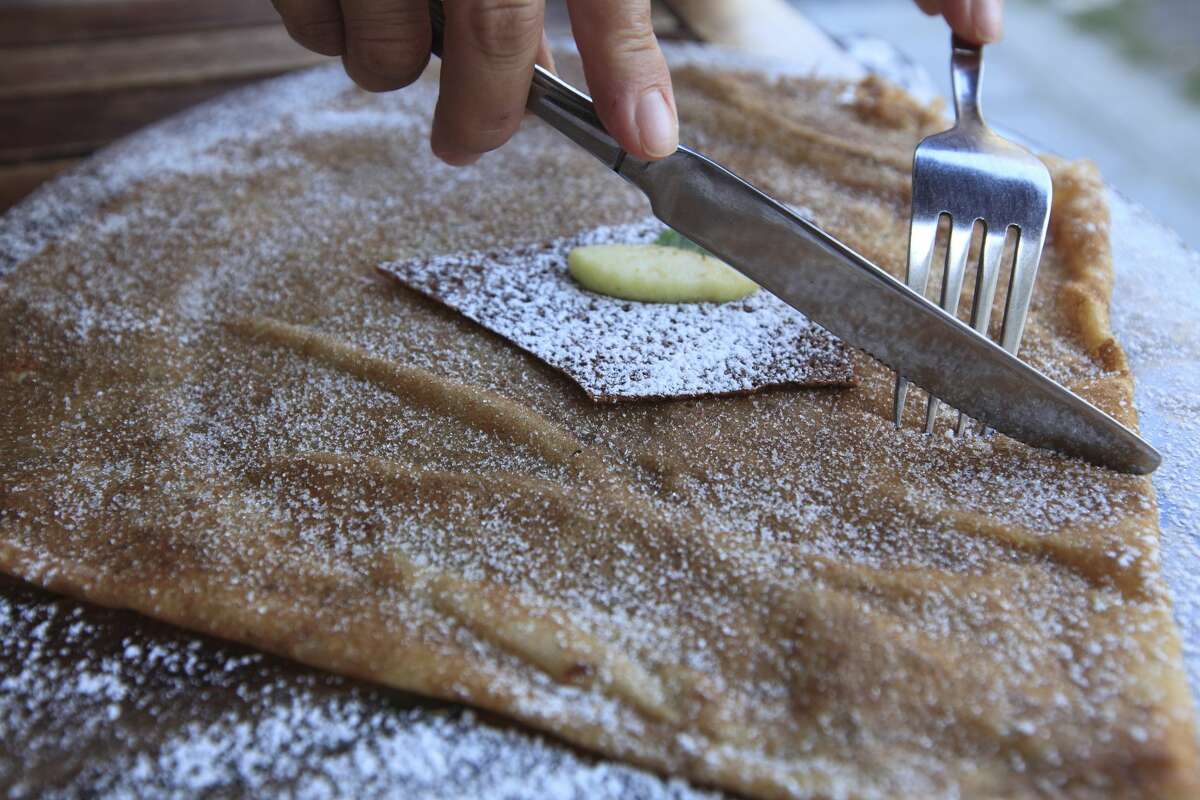 22of41Crepes sold from carts.
Around Union Square. Along Valencia at night. Downtown at lunch. Carts would be flooded anywhere people might be in need of a quick, yummy bite. And the crepes need to be thin and made with buckwheat and filled with more than Nutella. Think lemon and sugar, mushroom sauce, ham and cheese.
Bruce Yuanyue Bi/Getty Images/Lonely Planet ImagesShow MoreShow Less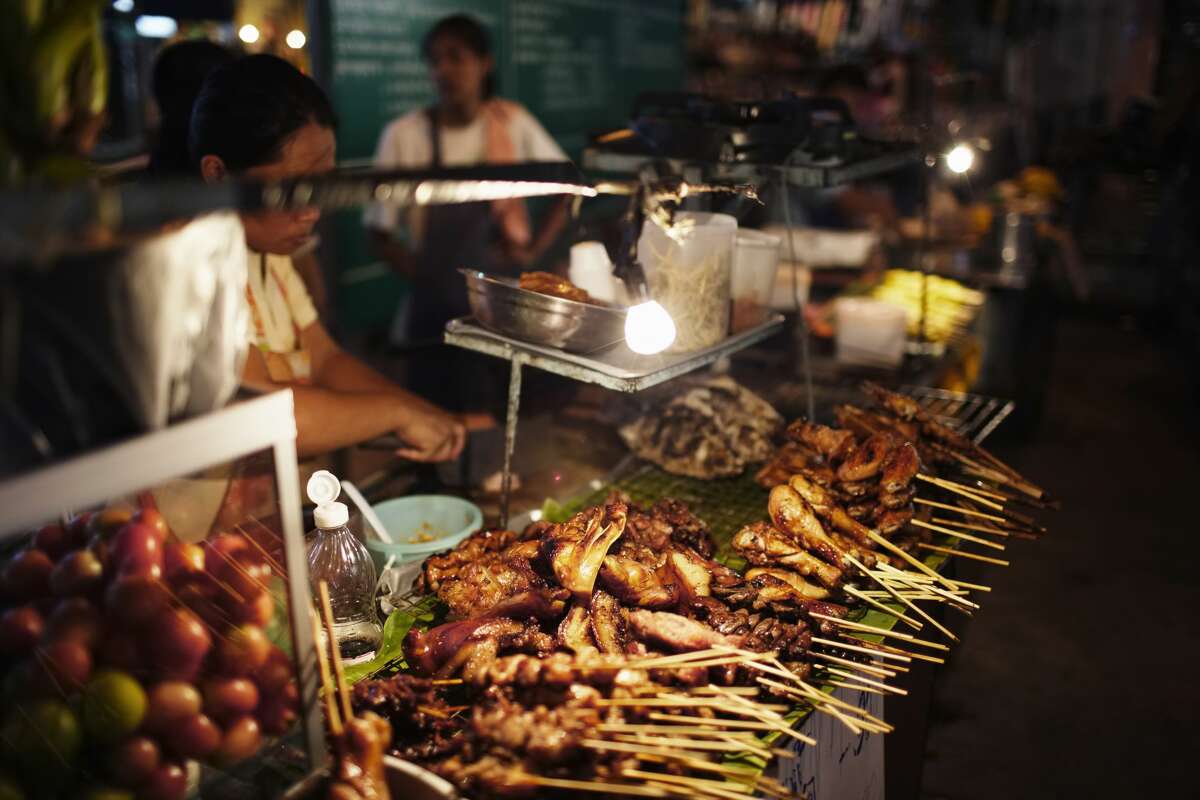 23of41Thailand-style night market food stands.
Imagine you walk out of a bar at the end of a night, and there's a food stall dishing up smokey skewers of meat, piles of vegetable stir-fry, bowls of steaming noodle soups. Yes, bacon-wrapped hot dogs can hit the spot, but more interesting, inventive options for street-side late-night cuisine would be greatly appreciated.
Gary Yeowell/Getty ImagesShow MoreShow Less24of41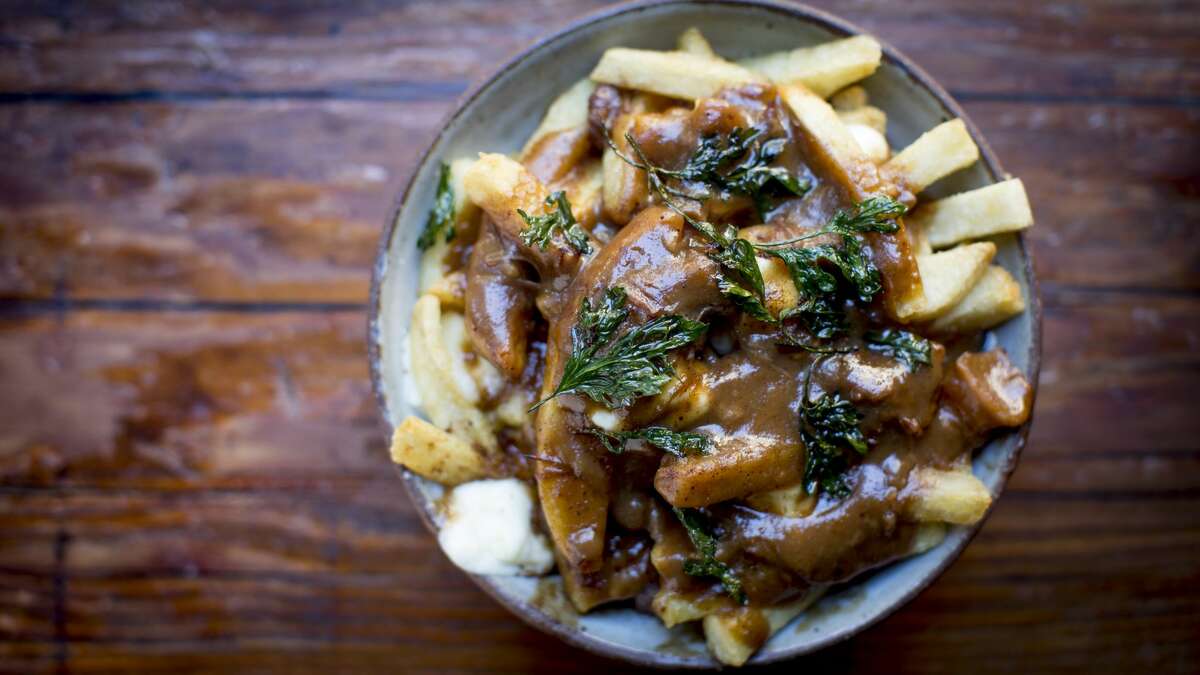 25of41Poutine on bar menus.
Over at Salt House in SoMa, you can count on finding a delicious gourmet version of this Canadian dish, but some S.F. locals would like to see the more traditional humble version—a messy heap of fries drowning in gravy and cheese curds—appear on bar menus.
Andrew Freeman Show MoreShow Less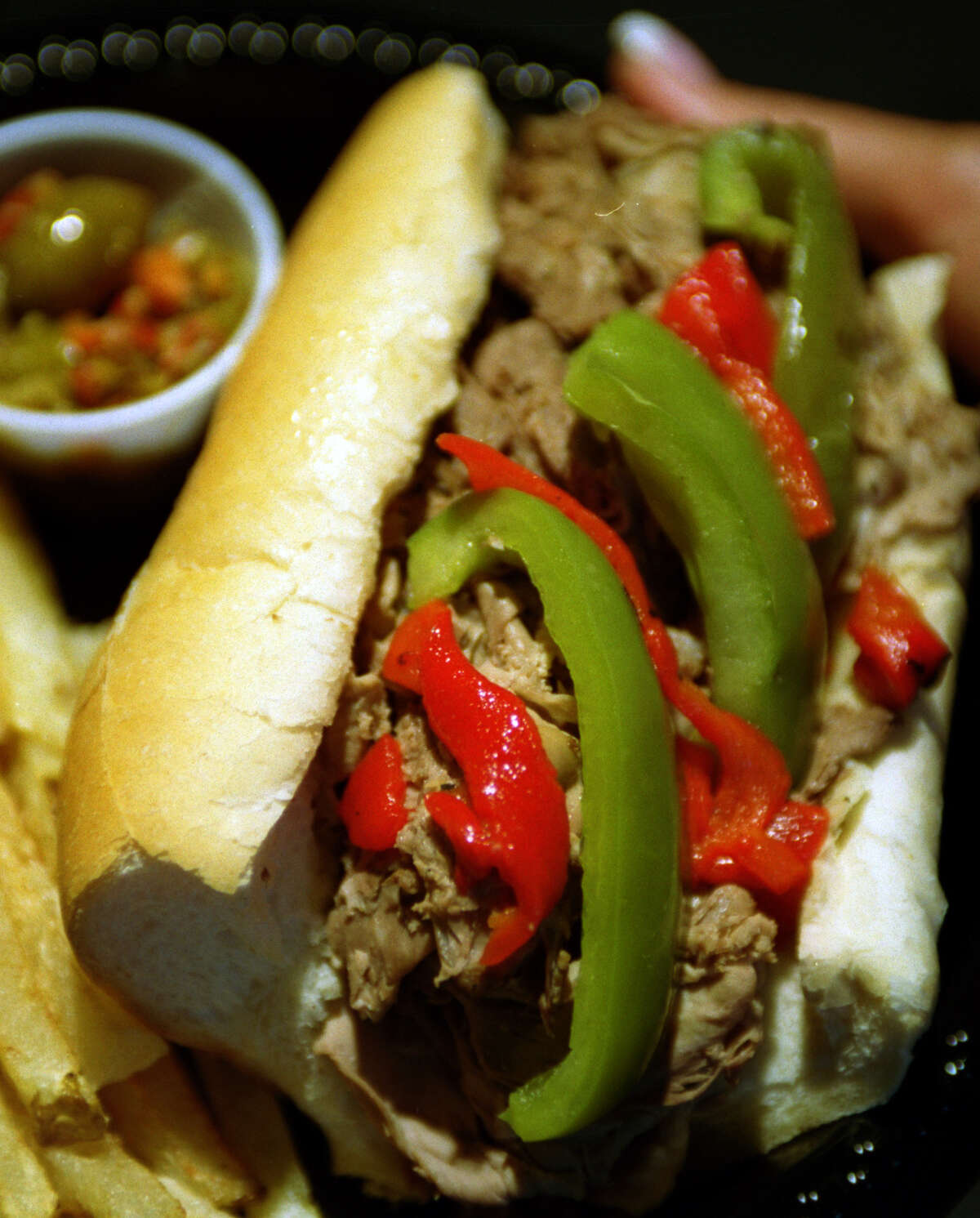 26of41Italian beef sandwiches.
SFGATE polled readers through social media, asking what's missing from the S.F. food scene, and this Chicago staple was the second-most requested item after "better pizza."
Irfan Khan/LA Times via Getty ImagesShow MoreShow Less27of41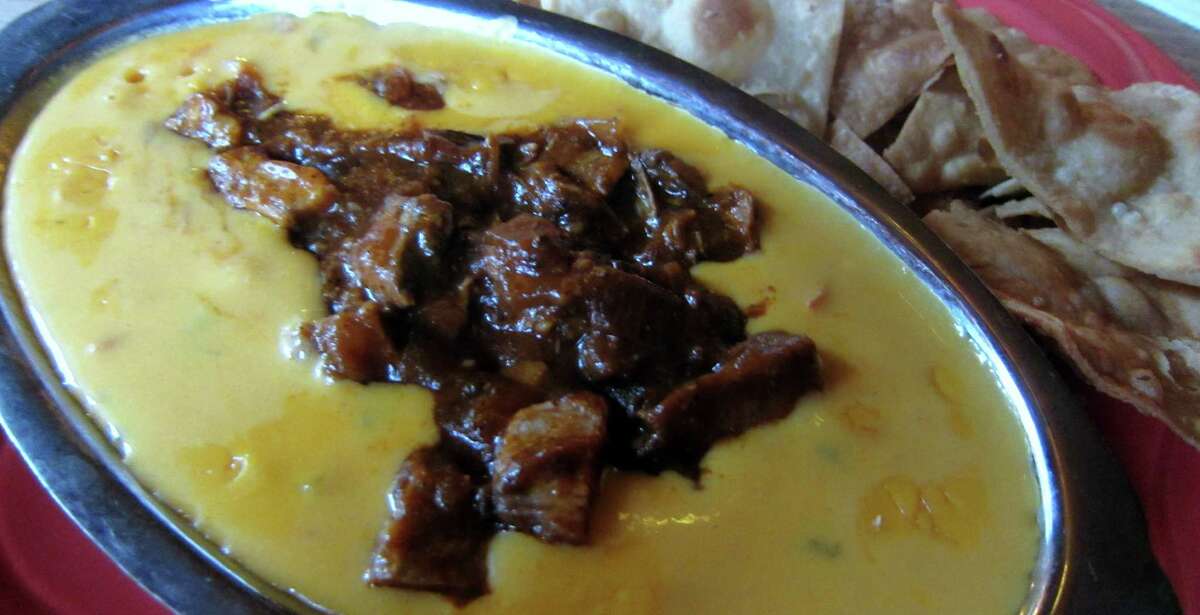 28of41Chili con Queso.
Good Tex-Mex is a need and especially that velvety cheese fondue festooned with spicy chiles and served with a basket of tortilla chips.
Syd KearneyShow MoreShow Less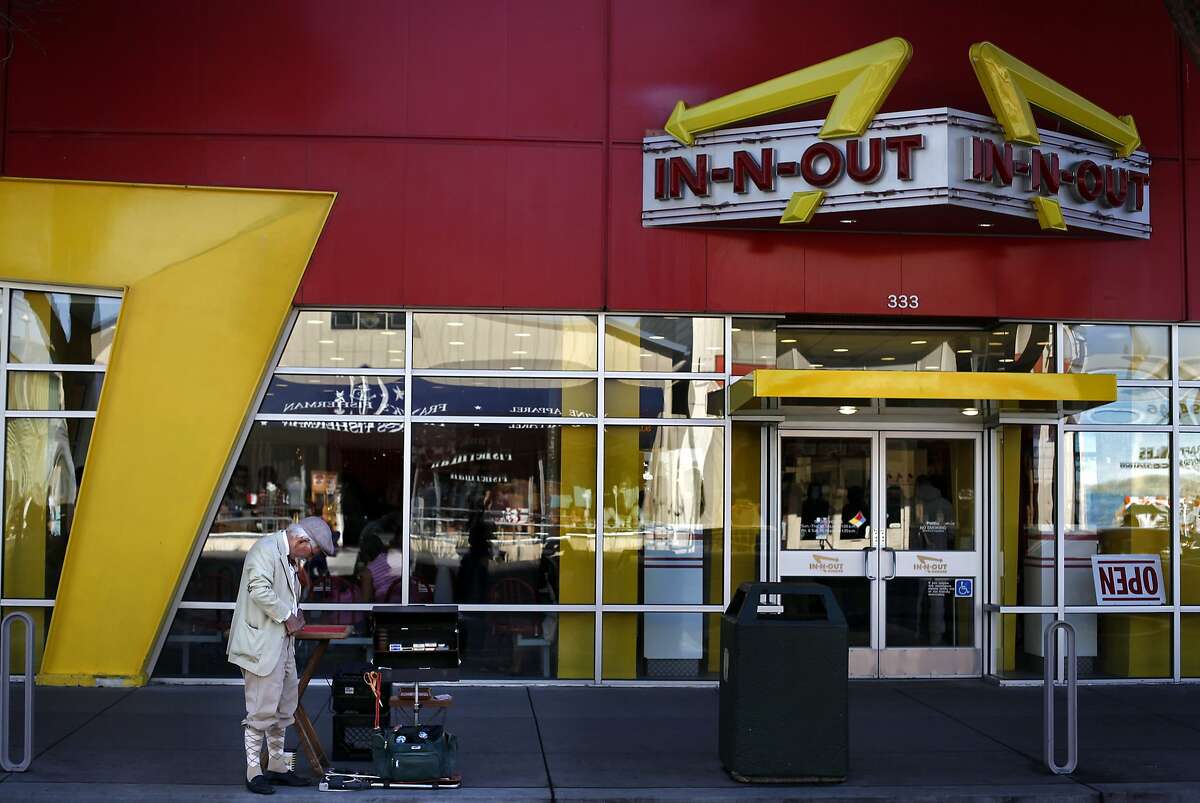 29of41At least one more In-N-Out.
Locals shouldn't have to brave the maddening tourist scene at Fisherman's Wharf for a burger. One more location, preferably with a drive-thru, would be greatly appreciated.
Sarah Rice/Special to The ChronicleShow MoreShow Less30of41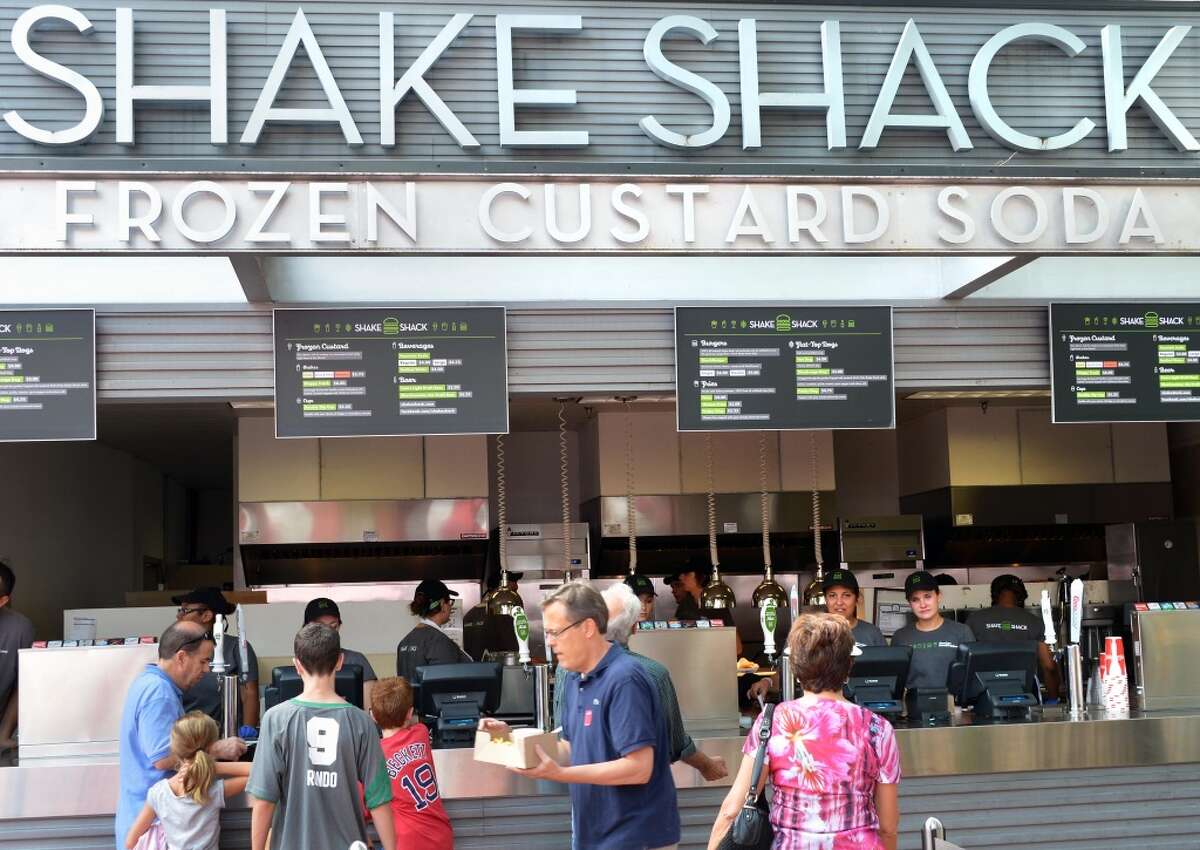 31of41Shake Shack.
Bring those potato buns to S.F. please!
John Carl D'Annibale/Albany Times UnionShow MoreShow Less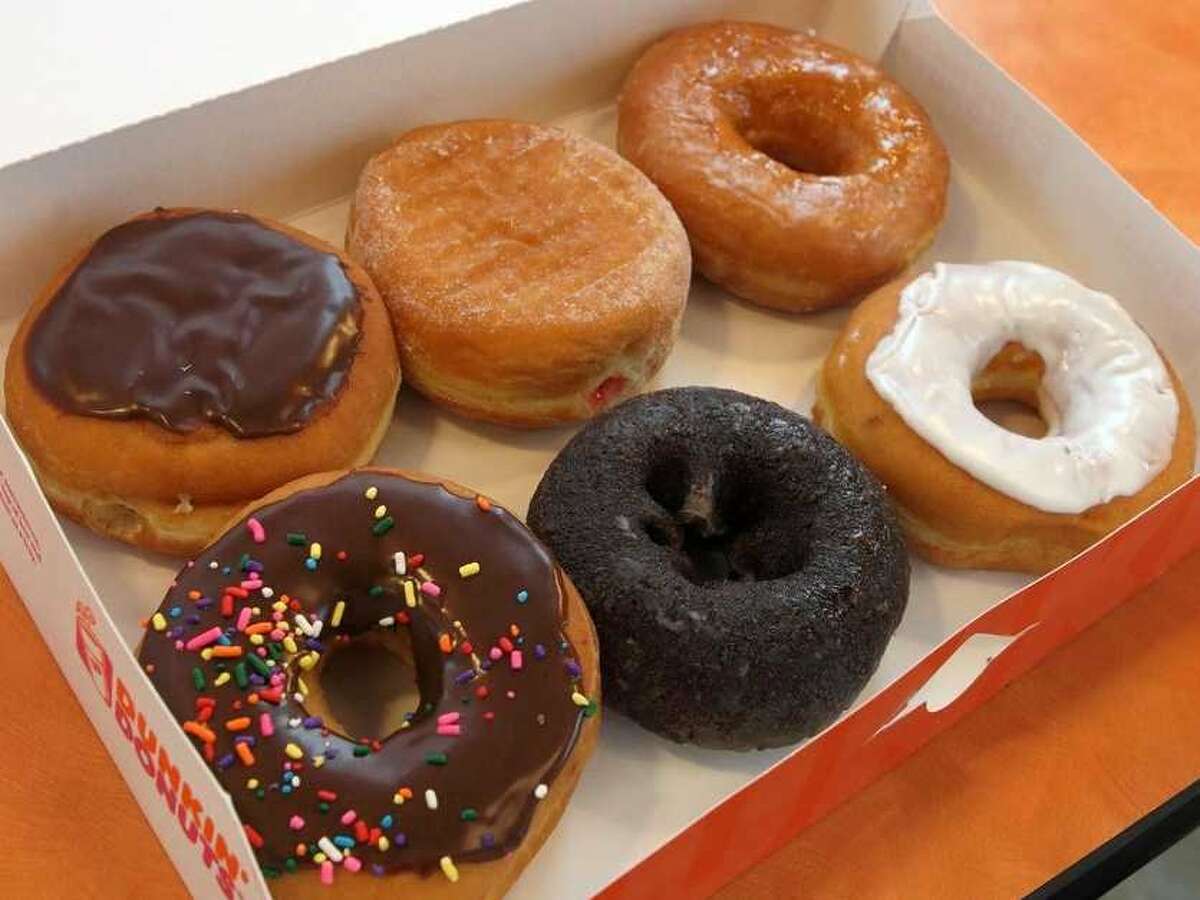 32of41Dunkin' Donuts, please!
This East Coast franchise recently brought Boston Kremes and Strawberry Dreams to Walnut Creek and Half Moon Bay. But what about San Francisco? We want cheap coffee too!
 Show MoreShow Less33of41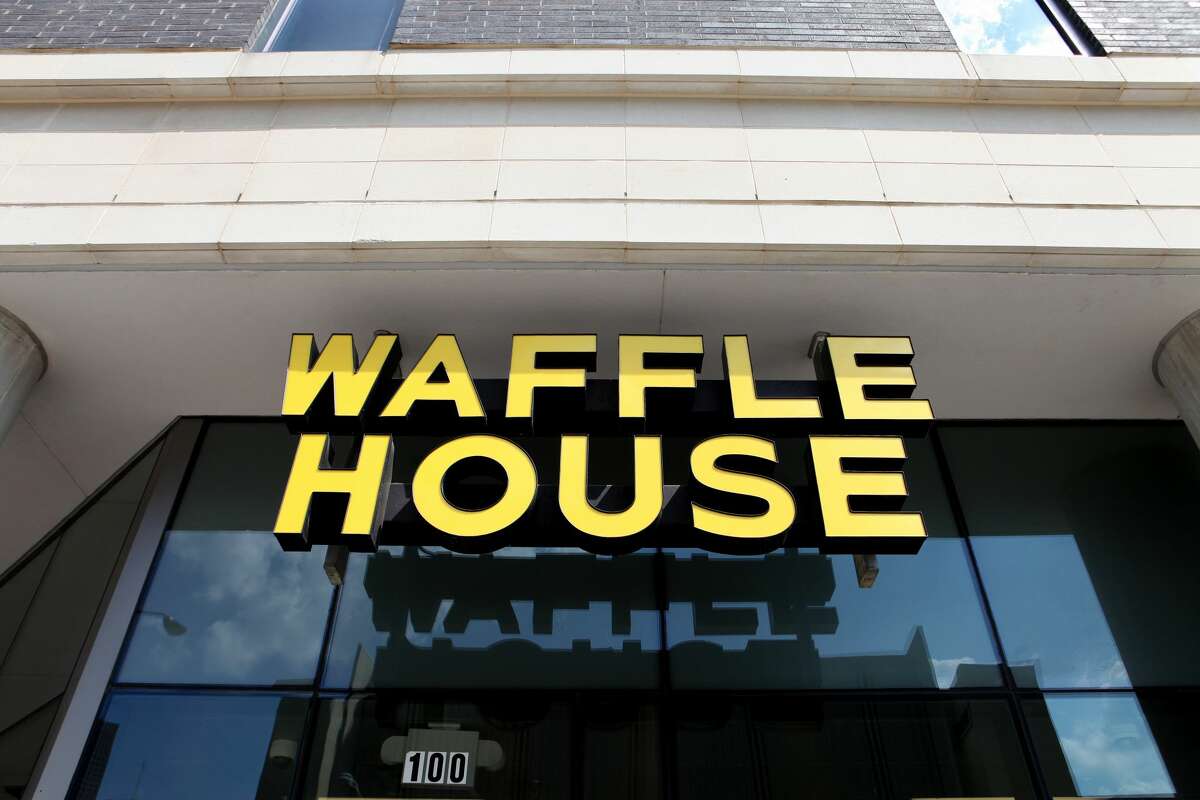 34of41Waffle House.
Those who want one of these yellow-roofed diners in S.F. might just be feeling homesick for the South, but who can argue that a cheap, fast place dishing up grits, hash browns and crispy waffles wouldn't be a good addition to the city's food scene?
Raymond Boyd/Getty ImagesShow MoreShow Less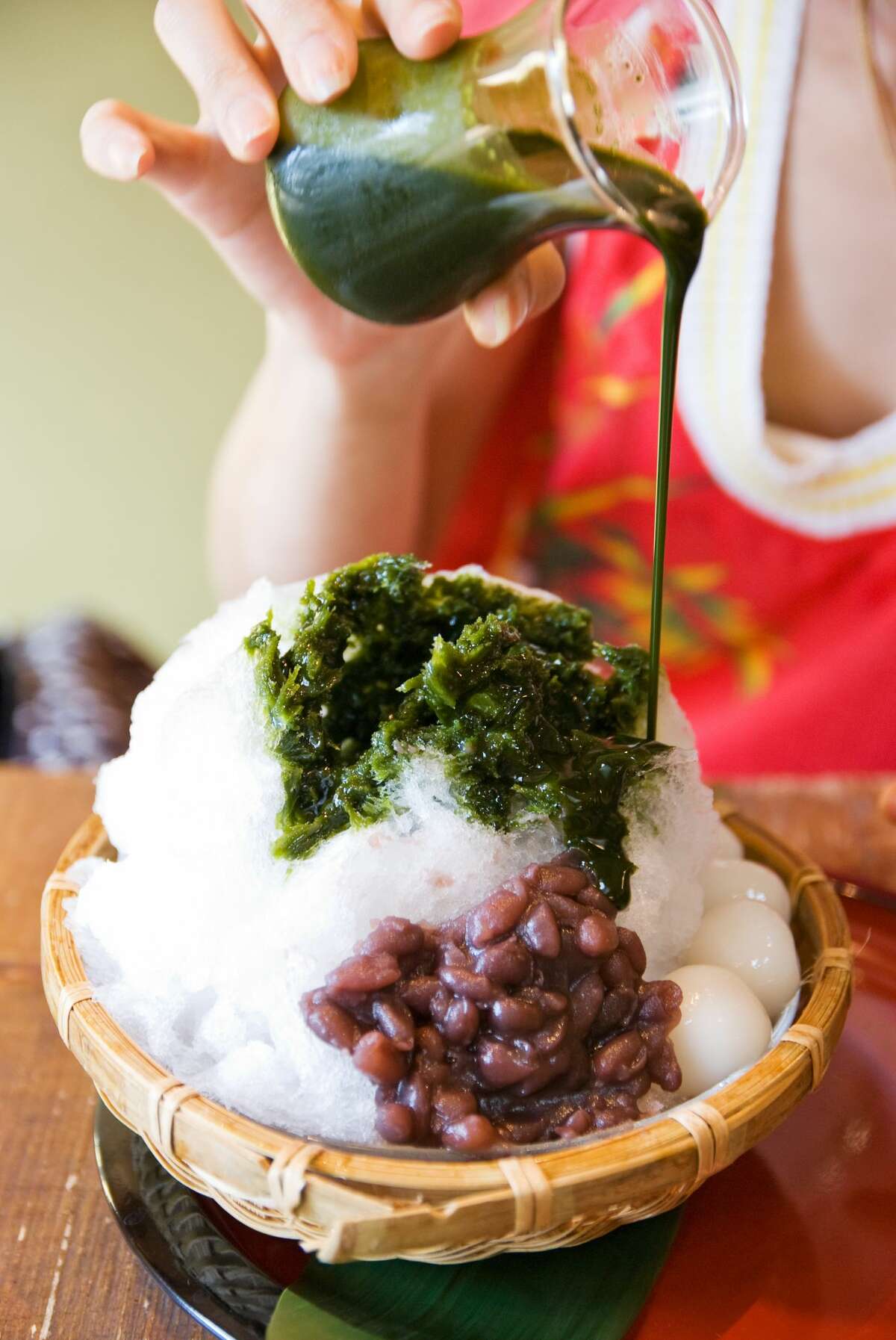 35of41Shave ice topped with real fruit.
Hong Kong, Korea, Singapore…these countries are all known for their icy powder topped with fresh ingredients and syrups made from real fruits. None of that bubble gum-tasting artificial stuff! Even in foggy San Francisco, a shave ice stand done right could do well.
Mai Michitsuji/Getty ImagesShow MoreShow Less36of41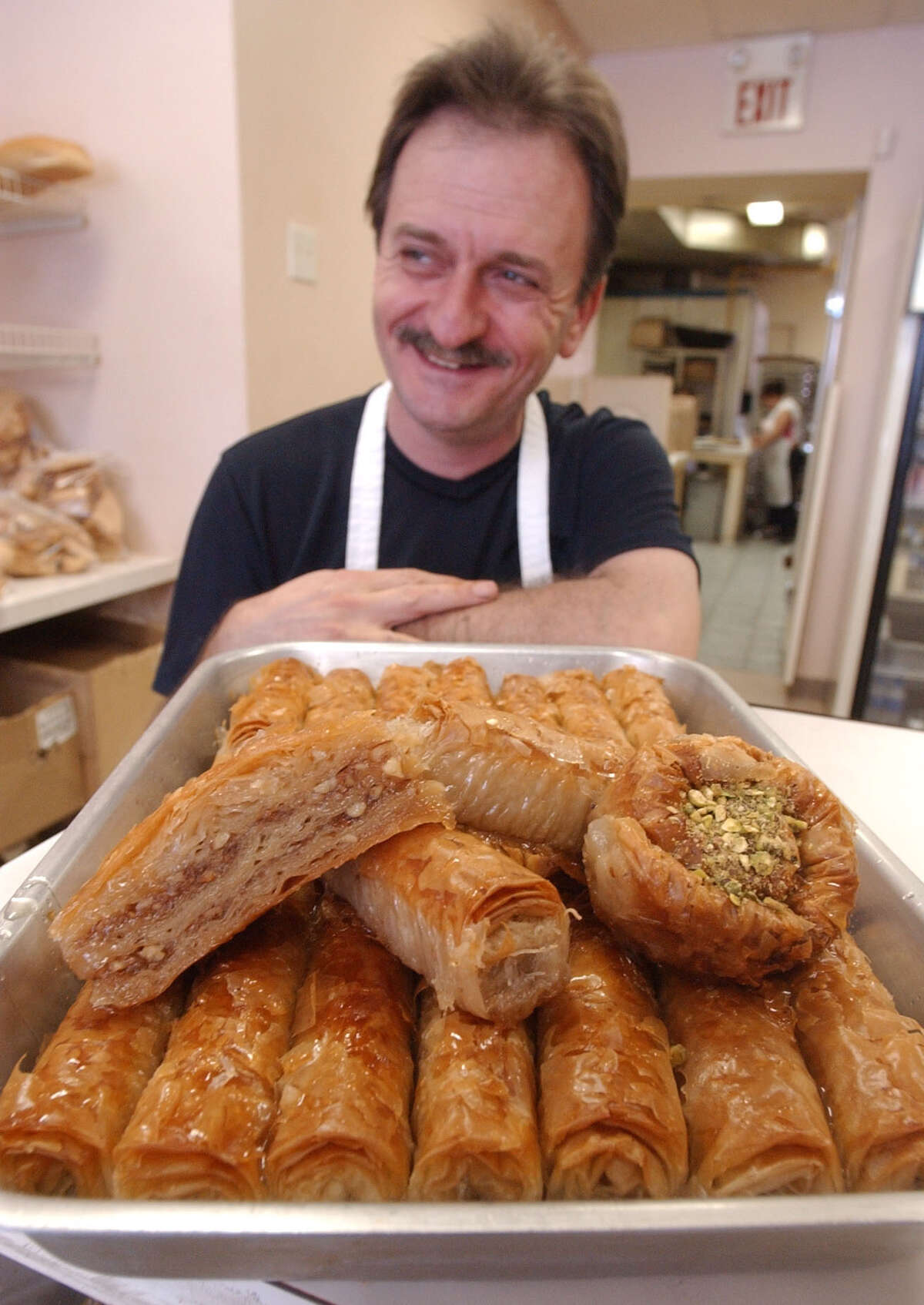 37of41A Greek bakery.
Yes, we have places that sell good baklava, but do they bake nine different kinds? And what about pistachio shortbreads, sesame ladokoulouros, cinnamon biscuits, spinach-and-cheese pies? An authentic Greek bakery would certainly fill a void.
Vince Talotta/Toronto Star via Getty ImagesShow MoreShow Less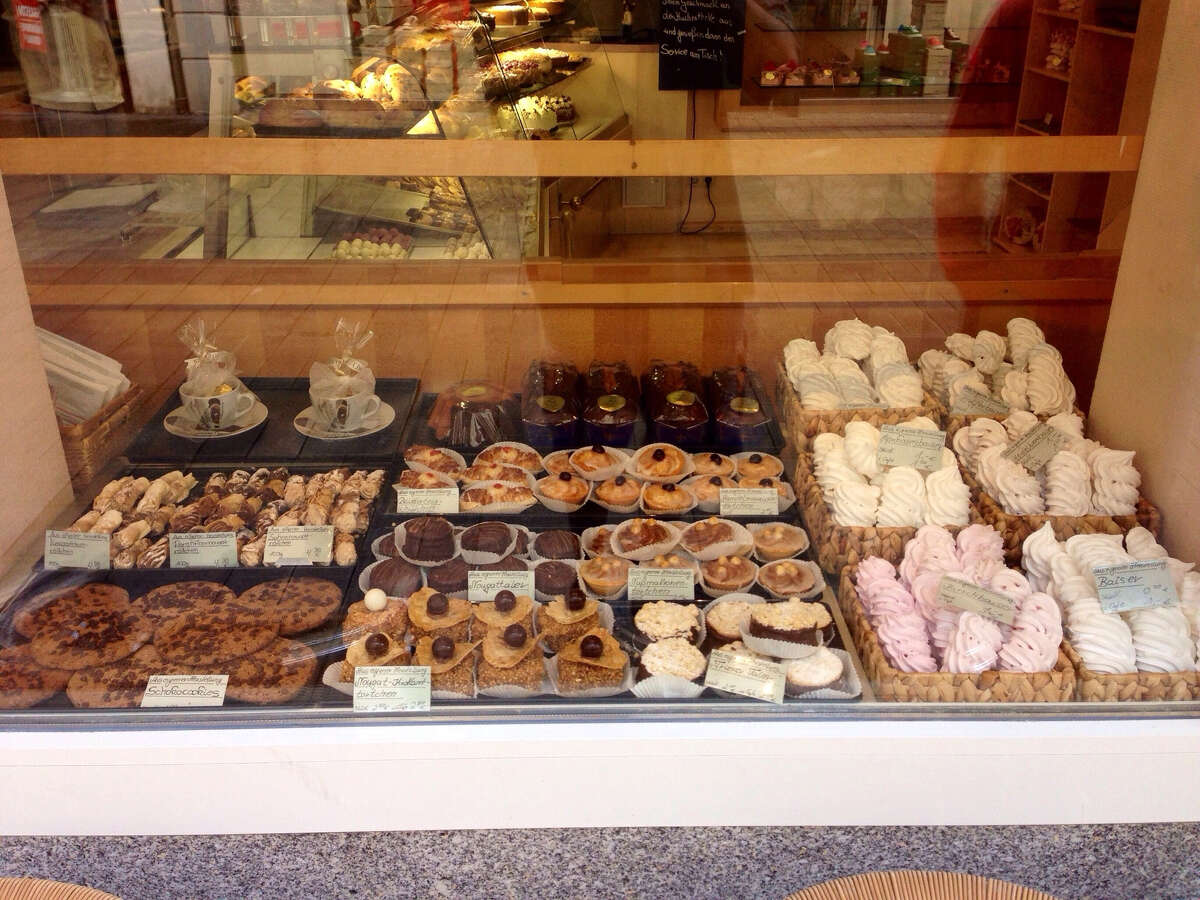 38of41A German bakery.
If you're going to make a case for a Greek bakery, then a pitch for a German was is in order. It would need to make real vollkornbrot bread made from 100 percent pumpernickel and schwarzbrot, traditional black bread.
Kenneth Shelton / EyeEm/Getty Images/EyeEmShow MoreShow Less39of41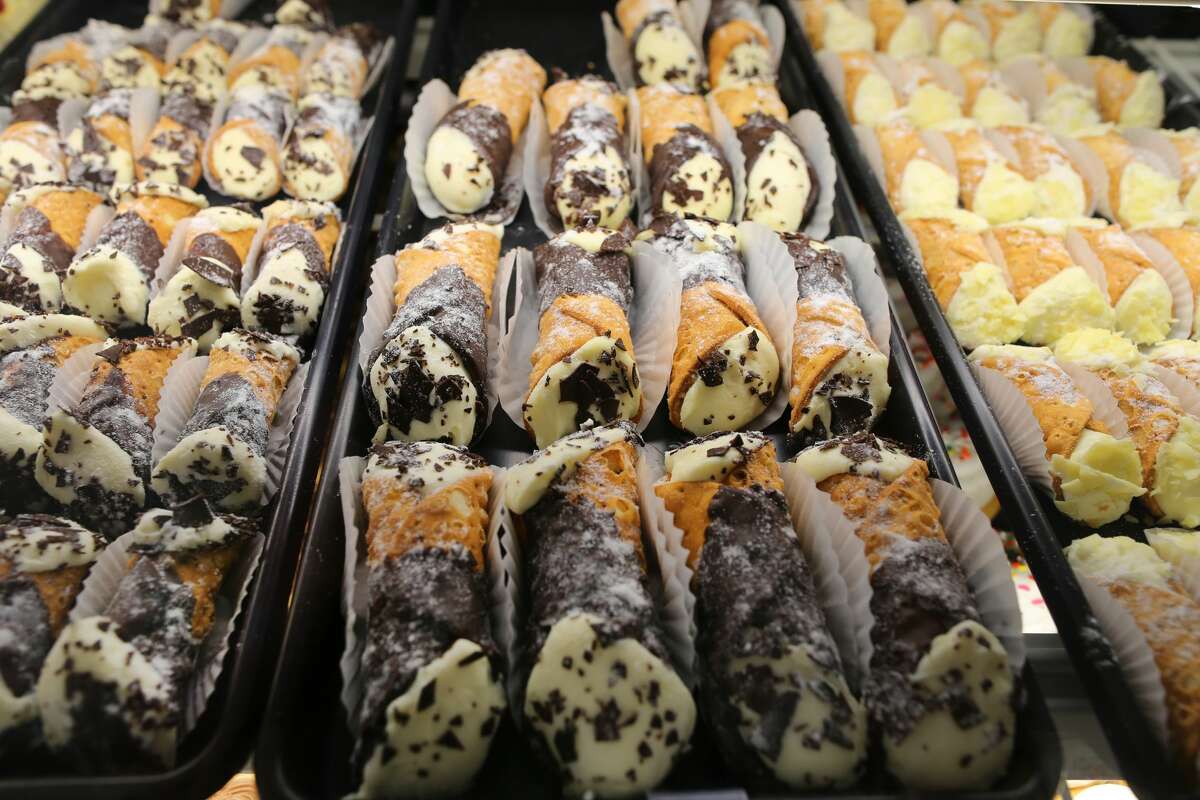 40of41Cannoli that aren't soggy.
You can find good ones in North Beach, but many S.F. locals said they wanted ones like you can get in New York, Boston, and, of course, Italy.
Boston Globe/Boston Globe via Getty ImagesShow MoreShow Less41of41
Let's establish this upfront. San Francisco has an extraordinary food scene.
Here, everything from hole-in-the-wall dives to white tablecloth restaurants are drawing on cuisines and cultures from around the globe and using ingredients plucked from fields just outside the city to deliver diners vividly flavored foods that delight and thrill the tastebuds.
But of course, anything can be better, and so we tapped into social media to ask readers what they think is missing from San Francisco's food scene. Lower prices, later hours and better pizza were the most common suggestions. But in many cases readers provided specific answers for foods they missed from their hometowns, like sopapillas served with honey from Texas and deep-fried sauerkraut balls from the Midwest.
Videos brought to you by
. Sign up FREE and get access to thousands of high-quality cooking videos here. Upgrade today and get your first month Grokker Premium for just $1 by entering the code SF100 at upgrade.
We combed through all the suggestions to come up with the list above, and we hope you'll offer more suggestions in the comments. 
Amy Graff is the news editor for SFGATE. She's a Bay Area native and got her start in news at the Daily Californian newspaper at UC Berkeley where she majored in English literature. She has been with SFGATE for 12 years. You can email her at [email protected]