Sylvie Le Mer, a popular San Francisco chef whose Mission District Restaurant Ti Couz introduced authentic French crepes to a generation of San Francisco diners and helped establish the city's distinctive style for modern, casual dining, died Jan. October. Le Mer was 60 years old.
In an email to some Le Mer friends over the weekend shared with The Chronicle, Le Mer's nephew said the cook will be remembered for her "tremendous love" and "profound generosity." Mission Local was the first to report the death of Le Mer.
Le Mer died in the French city of Nantes, according to the email that did not specifically state the cause of death. A comment in the email suggested it may have been suicide.
"Her pain in this world became too unbearable and she decided to look for peace elsewhere. Their loss leaves a deep sadness and emptiness. We hold on to the tremendous love she gave us during her stay and to her deep generosity, "the email said.
On Monday, dozens of people gathered for a vigil on the corner of 16th and Valencia, a stone's throw from the former site of Ti Couz, to remember the chef's life. Friends on Facebook have been thinking about her relationship with Le Mer for the past few days.
San Francisco writer Lorrie Denise Sargent said Le Mer was "a deeply spirited and loving woman," while Bay Area chef Marco Senghor, who spent part of his life in France, said she was his "mentor "after arriving in San Francisco in the 1990s. Senghor opened his first restaurant, Little Baobab, in the Mission District in 1996, and it was Le Mer who helped him obtain a liquor license.
Betty Traynor lived in the Mission District in the 1990s. She made friends with Le Mer when they were members of the 16th Street Association, a group of local residents and business owners who worked to improve the neighborhood. Traynor said in an interview that the chef's culinary work proved to be the "elixir of life" of the neighborhood for much of the decade.
"Your restaurant was one of the first places people from outside the neighborhood would come into the area," Traynor said. "There really weren't any other places doing that at the time."
Ti Couz opened Le Mer in 1992 when the San Francisco Mission District lacked the variety of restaurants today. Ti Couz closed in 2011 and was replaced by the Giordano Bros. sports bar. Before the closure, Le Mer briefly expanded the restaurant into the neighboring room with an oyster bar called Ti Couz, Too.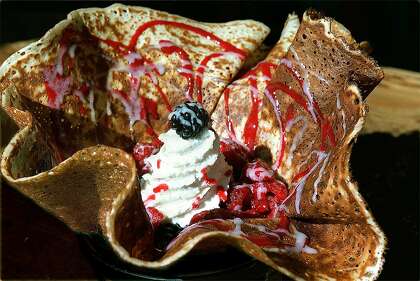 The original restaurant in town is best known for being an eclectic bohemian spot populated by young, diverse crowds. The crepes were taken from home-made recipes from Le Mer's childhood in Brittany and watched her grandparents use a round cast iron pan on a tripod over the coals to make them. In a 1994 review of the restaurant, then Chronicle restaurant reviewer Michael Bauer spoke of the joy of watching Ti Couz staff pour buckwheat flour onto a hot grill to prepare the crepes before they "steamed like" them peel off a hot, damp towel. "
The restaurant was also popular for its seafood salad and hard Breton cider, traditionally served in ceramic bowls. These touches were part of how Le Mer also helped promote a particular regional cuisine of France. The restaurateur and former restaurant critic of Chronicle, Patricia Unterman, described the restaurant in her "San Francisco Food Lover's Guide" as "a real creperie, as you can find it in Brittany".
What also made Ti Couz unique was the ambience of the restaurant – it was French cuisine served with no formalities, high prices, or white tablecloths, a precursor to a San Francisco restaurant that served quality food in a casual setting.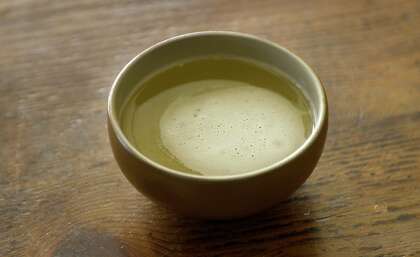 Paula Tejeda, owner of Chile Lindo empanadas in the mission district, was also a close friend of Le Mer as part of the neighborhood's 16th Street Association in the 1990s. Tejeda said Le Mer's legacy in San Francisco goes beyond what she achieved with her restaurant.
According to Tejeda, Le Mer helped immigrants new to the city, particularly from France, learn about life in the United States. She offered them jobs with competitive salaries and changed staff frequently at her restaurant so workers could learn more parts of the business. Interact with customers and improve their English if necessary, said Tejeda.
"Sylvie was the epitome of what certain women bring to the table when it comes to running a business and using that business as a place to uplift the community around it," she said. "It was her generosity and love for all that we will remember most."
Justin Phillips is a contributor to the San Francisco Chronicle. Email: [email protected] Twitter: @JustMrPhillips
In an earlier version of this story, Sylvie Le Mer's first name was misspelled in the heading.
More information
IF YOU NEED HELP
National lifeline for suicide prevention: Call 800-273-8255 to reach a free advisor at a locally operated crisis center 24 hours a day.
Crisis text line: Write "Connect" to 741741 to reach a crisis advisor free of charge at any time.