When designer Noz Nozawa was hired five years ago by a couple with two young children – and a new baby – to upgrade a few rooms in their 100-year-old, three-story home in San Francisco's Outer Richmond, she had no idea how long the relationship would last.
"In the beginning, in 2016 – around the holidays – they hired me to redecorate different parts of their new home," recalls Nozawa. "It was very early in my design career and they had never worked with an interior designer before." The initial scope of work included refurbishing a formal living room that served as a "glorified storage space filled with boxes and nutcrackers" and converting the dining room into a versatile, inviting hangout.
Colin Price
The project wasn't complicated, but it laid the foundation for something all designers hope for: regular customers. "It was a bigger home than the one they moved out of [phase one] The budget was pretty modest, "she explains. "It made more sense for them to invest in nicer pieces and bigger construction once the kids were a little older. So they planned to do design work and renovations within a few years."
Nozawa's commitment to the small design job has paid off. "We kept in touch and I would repeat small rooms as the kids got older," she says. "Then in 2019 we started the process of the major renovation that involved a lot of structural work – opening up all of the walls in the main living area, moving walls up, and relocating a bathroom to create a really fantastic kid's bathroom. "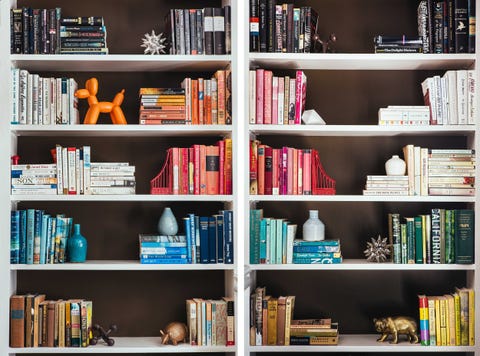 Colin Price
For the San Francisco-based designer, there were two main challenges. The first was to make sure the work she was going to do was consistent with her previous redesign. "Her tastes had changed a bit, so it was important that any new things we did relate to what we'd done before," she explains. Second, tearing down walls in the family's main living space would require considerable thought. "We needed these four quadrants of a large square – the dining room, the kitchen, the media room, and the formal living room – to feel cohesive."
After completing the project earlier this year, the designer finds she has a little more time to spare – that is, until the client's daughter turns a teenager and asks for a complete bedroom renovation. Before that happens, let's take a look at this stylish, family-friendly makeover.
Formal living room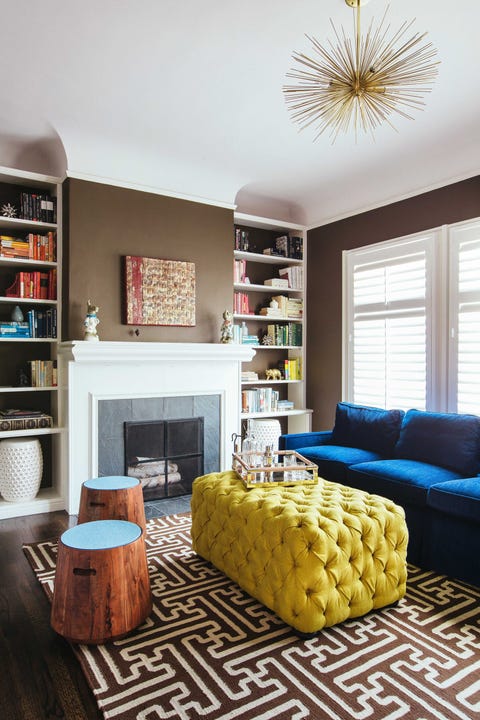 Colin Price
Once home to unpacked boxes and tons of Christmas decorations, this colorful and comfortable space is now used for the entertainment of friends and family. Colour: Middlebury, Benjamin Moore. Carpet: Surya archive. Tufted ottoman: Custom. Stool: Blu Dot. Chandelier: Arteriors.
Media room and living room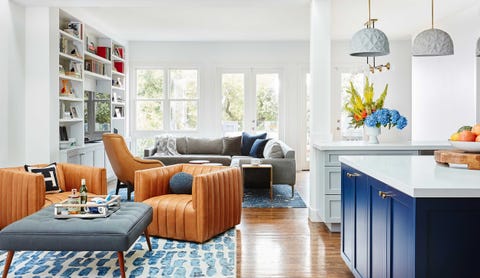 Colin Price
By tearing down walls in this main living room, a light-filled open floor plan was created that allows the family to interact with each other or find quiet spaces for themselves. In the media room: Section: West Elm. Carpet: Flower. Coffee table: Accommodation Catering. Side tables: CB2. Lighting: Arteriors. In the living room: Carpet: Anthropology. Accent chairs: Four hands. Love place: Items. Coffee table: Customers own.
dining room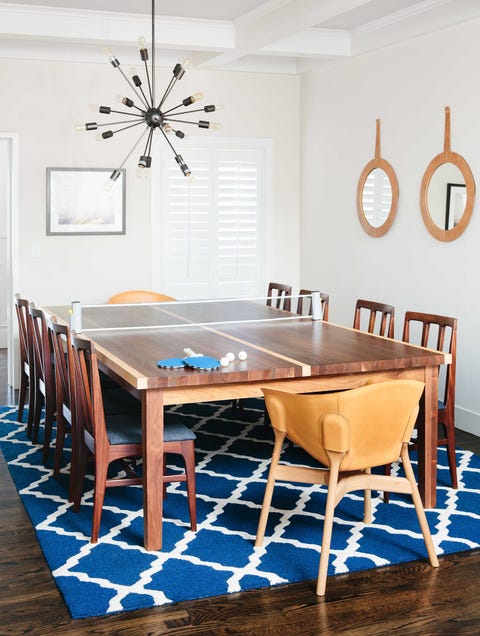 Colin Price
A custom made ping pong dining table gives this family a competitive edge when it comes to mealtime. To further connect the individual rooms of this new open concept floor plan, Nozawa used a range of blue and brown accents. Carpet: Carpets USA. Table tennis dining table: Venture shuffleboard. Vintage dining chairs: Midcentury furniture. Leather armchair: Him. Chandelier: Lights.com.
kitchen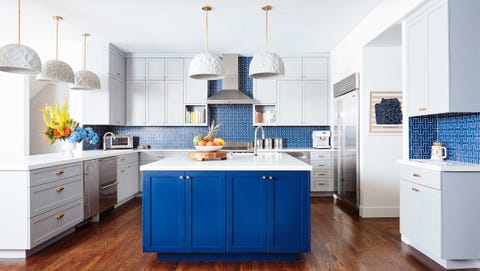 Colin Price
With its updated mid-century aesthetic, this blue and white kitchen is one of the family's favorite spots. Backsplash: Fireclay tiles. Pendant: Arteriors. Faucets: Brizo. Sink: White. Shaker cabinets: Custom. Hardware: Rejuvenation.
Powder room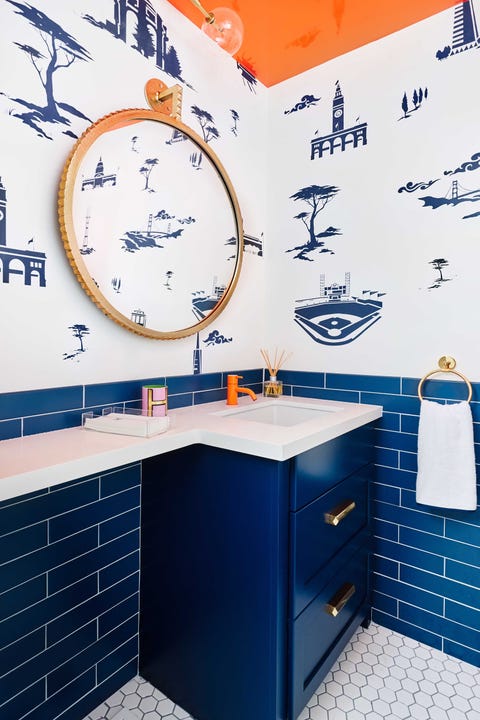 Colin Price
Nozawa worked with decorator Caroline Lizarraga to create a custom template set for the walls of this room. "It's a minimalist, toned-down urban building with San Francisco attractions including AT&T Park, the Golden Gate Bridge, and the Transamerica Pyramid." Sink: Charcoal burner. Water tap: Fly. Wainscot tile: Fireclay tiles. Shaker vanity: Custom. Pendant: Cedar & Moss. Hardware: Rejuvenation.
Boys bedroom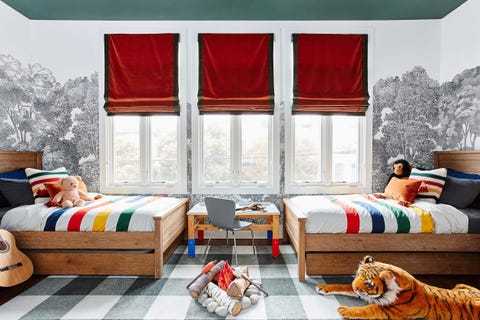 Colin Price
It's twice as much fun for two young brothers in this spacious and inspiring bedroom. Background: Rebel walls. Beds: Ceramic barn children. Dresser, Nightstands, and Bedside lamp: Crate & barrel. Carpet: Robust. Pendleton woven cushions: CB2. Roman shades: The shadow shop.
Children's bathroom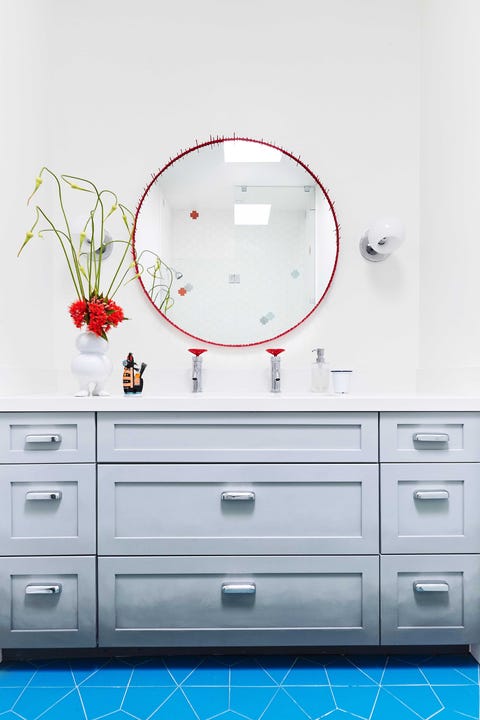 Colin Price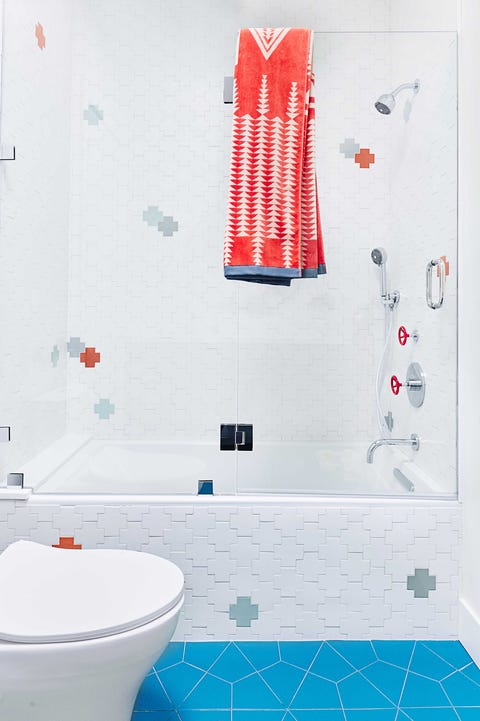 Colin Price
By moving an existing bathroom upstairs, the homeowner's three children were able to create more breathing space to prepare for school and prepare for bed. Shaker vanity: Custom. Hardware: Rejuvenation. Floor: Fireclay tiles. Shower walls and Tub tile: Ann Sacks. Tub: Charcoal burner. Wall lamps: West Elm. Mirror: Children's modern.

Middlebury Brown
Benjamin Moore
benjaminmoore.com
$ 8.84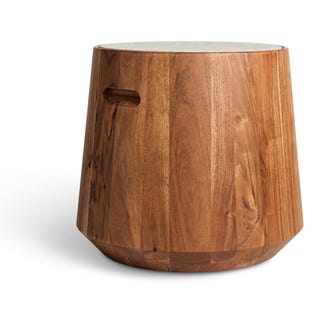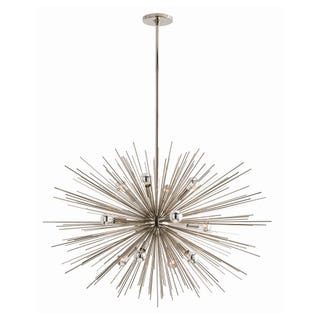 Zanadoo large chandelier
arteriorshome.com
$ 3,795.00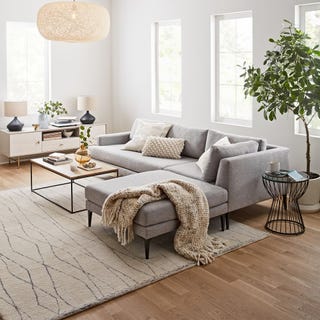 Andes 3-piece chaise sectional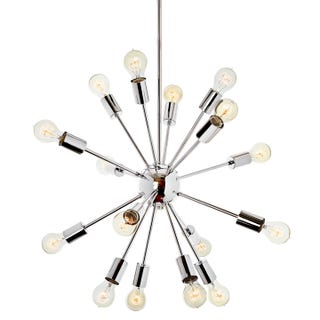 16-light chrome Sputnik chandelier
chrome
light.com
$ 129.99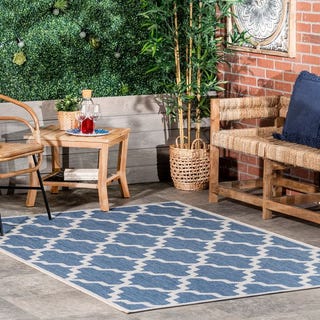 Blue Moroccan carpet indoors and outdoors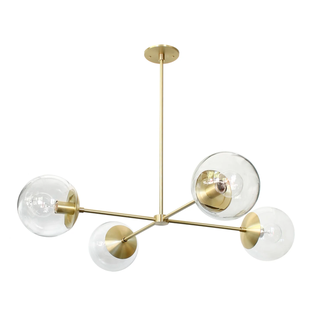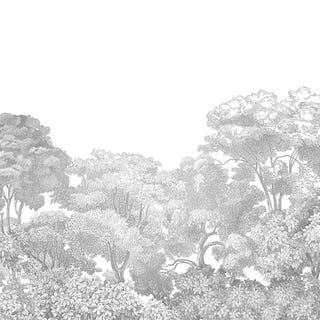 Follow House Beautiful on Instagram.
This content is created and maintained by a third party and is imported onto this page so that users can provide their email addresses. You may find more information on this and similar content at piano.io