Good morning, Bay Area. It's Thursday, June 3rd, and after a virtual year, some high school students are taking a proper graduation walk. Here's what you need to know to start your day.
Before the evening show, Lovisa Svallingson and Daniel Ramos had time to wander around the Civic Center one evening on their way to the comedy club where Ramos was supposed to perform. Transplants from Denver, the couple began a life together in the Bay Area.
But shortly after entering a zebra crossing on Hayes and Polk Streets, they fell victim to one of San Francisco's most persistent problems.
Coronavirus updates
Rober Caceres wraps himself in a Mexican flag as he walks off the stage with his diploma in hand during the Balboa High School graduation ceremony at Kezar Stadium, San Francisco, Calif., Wednesday, June 2, 2021, which is not included in SFUSD's reopening plans are going to go through a real stage to get their diplomas.
Jessica Christian / The Chronicle
When San Francisco high school graduates walk real stages to get their diplomas this week, it promises to be bittersweet.
For the almost 4,000 seniors, after a year in which they could only be seen on the screen, it is a chance to finally meet their classmates one last time. But you can also mourn the loss of more than a year of distance learning.
Still, the opening ceremony in San Francisco, which is staggered Tuesday through Thursday, with ceremonies for the largest public high schools at Kezar Stadium in Golden Gate Park, promises to bring joy.
Continue reading.
• Pandemic problems: A reader who swam indoors at the gym before the pandemic asks if it's okay to walk again after receiving the coronavirus vaccine.
• SF schools see a decrease in enrollments after the pandemic year.
Around the bay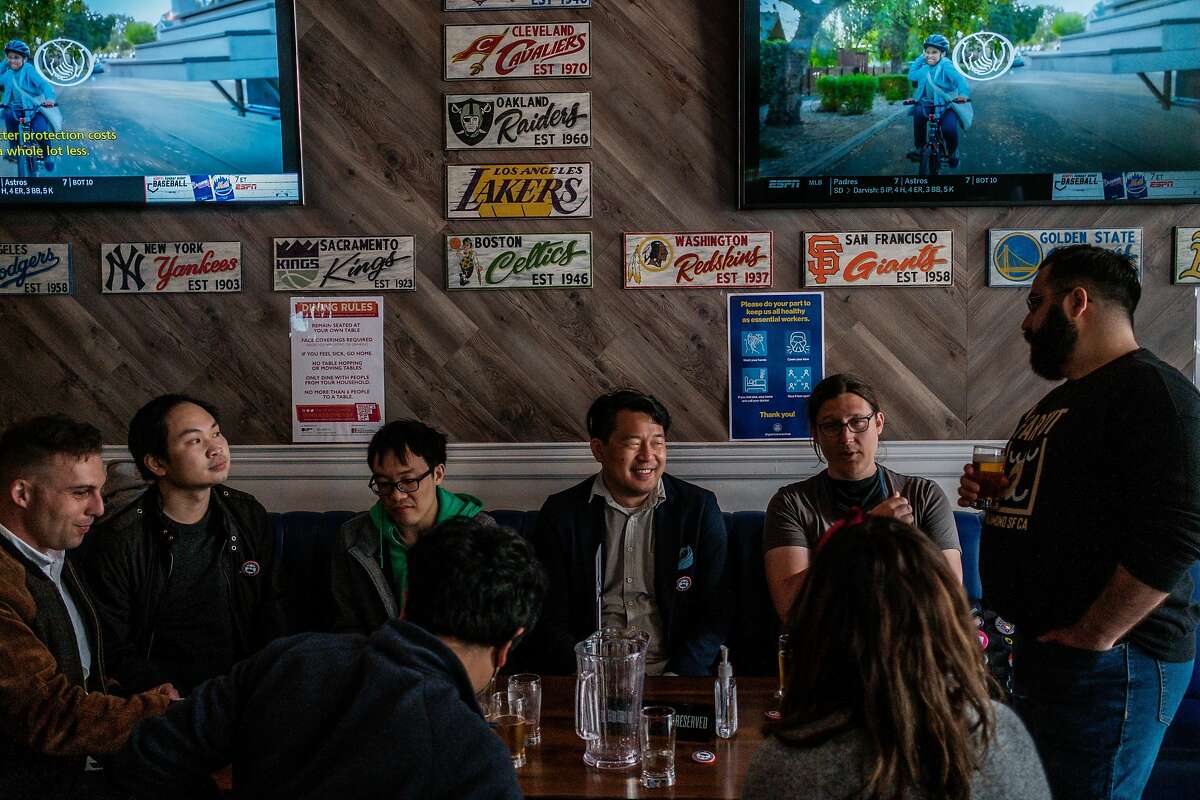 Brian Quan, center in a blue blazer, is enjoying an evening with friends at the Trademark & ​​Copyright Sportsbar in San Francisco on Saturday, May 29, 2021. Mr. Quan concluded Mayor Breed's Small Business Challenge for May by visiting a variety of small businesses in alphabetical order.
Nick Otto / Special on The Chronicle
• From Heather Knight: Ready to give up Amazon? These SF residents have given up chain stores to support troubled small businesses.
• At the center of a federal corruption case: SF police arrest Mohammed Nuru while attempting to rob a grocery bank.
• Support I: An argument is brewing over how to spend the San Francisco property tax money.
• Reducing Refinery Emissions: Bay Area Air Quality Board Delays Vote on Controversial Pollution Control Regulations.
• Suspended service: It could be months before the VTA light rail returns after mass shots at the marshalling yard.
• SF's Wildseed and more: A mall in Palo Alto is getting an exciting new array of restaurants.
• Op-Ed: The Vallejo police shot our brother. A year later we're still looking for justice, write Ashley and Michelle Monterrosa.
calendar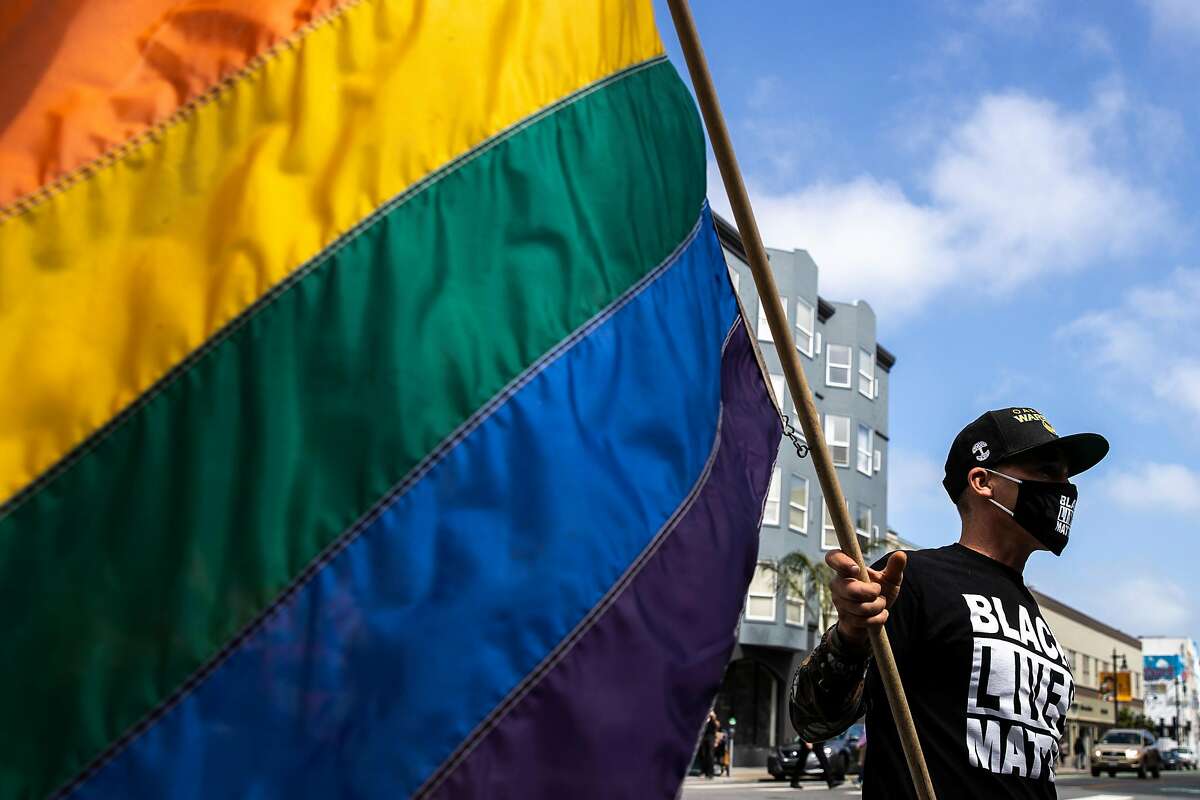 Frank Capley-Alfano holds a rainbow flag at the location of the first Pride March 50 years ago on Polk Street to celebrate Pride and protest against racial injustice, police violence, unfair health care and inadequate unemployment benefits in San Francisco, California on Sunday. 06/28/2020.
Stephen Lam / Special on The Chronicle
The San Francisco Pride Parade has been canceled again this year, but the city and the Bay Area won't let Pride month go by without properly celebrating their vibrant queer community.
After the city decided on a virtual event lineup last year, the city's offers in 2021 will include a mix of personal, outdoor and online events. The Datebook team looked at the opportunities to party in San Francisco and across the region.
• San Francisco Pride: An Introduction to the Past, Present, and Future
• Pink Triangle installed on San Francisco's Twin Peaks to kick off Pride Month.
Bay Briefing was written by Taylor Kate Brown, Anna Buchmann, and Kellie Hwang and posted to readers' email inboxes on weekday mornings. Sign up for the newsletter here and contact the authors at [email protected], [email protected] and [email protected]